Welcome to our column on cooking oil processing machines, where we share insights on the various types of oil production equipment, and they are suitable for which oilseed production to help you make informed decisions about your oil production needs.
Here are some popular articles related to this column that can help you fully and deeply understand edible oil production machines:

Hydraulic or Screw Oil Press? Choosing The Suitable Oil Machinery!
Choosing the right cooking oil making machine for your business is a critical decision that can greatly impact the quality of your final product and your overall efficiency.
Screw Press Machine: Easy to Maintain and Maximize Oil Yield
Oil screw press machines is preferred for its low power consumption and easy maintenance. This type of equipment is often used in smaller-scale oil mill plants and is suitable for processing seeds like sunflower seeds and soybean. Screw press equipment uses a screw press to extract oil from the seeds, producing a high yield of oil with minimal waste. It is also relatively easy to operate and maintain, making it a popular choice for small oil business owners.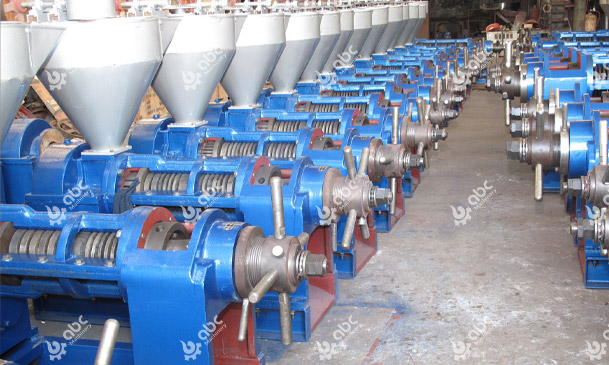 Screw Oil Press Machines For Sale
Hydraulic Oil Press: For Large Scale Business and cold press
Hydraulic oil press equipment is known for its high oil yield and cold press, making it a popular choice for processing seeds like sesame and coconut, etc. This type of equipment uses high pressure to crush the seeds and extract the oil, producing a high yield of pure, high-quality oil. However, hydraulic equipment can be expensive to purchase and maintain, making it a better option for larger-scale oil businesses.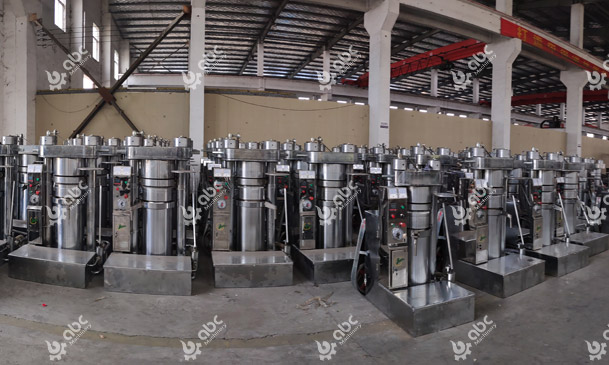 Commercial Hydraulic Oil Press Machines
There are various varieties of edible oil extractor machines available, each with its own set of characteristics and benefits. The right equipment for your oil business will be determined by your individual demands and preferences, such as the raw materials you'll be processing and your production size, among other factors.

Small Edible Oil Production Line for Success: Start Small, Grow Big
The ABC Machinery's small/mini oil processing line shown in the picture below is compact, efficient, and flexible, allowing you to produce high-quality edible oils from a variety of oilseeds and nuts, such as soybeans, sunflower seeds, rapeseeds, and more. With its modular design, the oil production plant can be easily expanded as your oil mill business grows, enabling you to meet increasing market demand while maximizing your profitability. This innovative solution is designed to empower aspiring entrepreneurs and small-scale oil producers to enter the lucrative edible oil industry without the need for significant capital investment.
Choose the Best: Partner with a Leading Oil Extraction Equipment Manufacturer
At ABC Machinery, we are committed to providing our customers with the highest quality cooking oil extraction equipment and excellent services. Whether you are looking to start a new business or upgrade your existing oil processing facilities, our team of experts is always ready to offer free consulting help and professional guidance. Contact us today to learn more about our products and services.
Request a Quote
We receive enquiries in English, Español (Spanish), Русский язык (Russian), Français (French) and العربية (Arabic).Our professional team will reply to you within one business day.Please feel free to contact us!