Cooking oil is required for all our daily needs. We rely on it for everyday from the breakfast to the evening dinner. Due to the huge demand for cooking oil, the idea of setting up a cooking oil extraction production plant can be very lucrative for any entrepreneur.
What's Small Cooking Oil Extraction Unit?
Small cooking oil extraction unit is a screw type oil press machine that uses mechanical pressure to extract oil from oil-bearing seeds. This machine is highly recommended health wise since it can produce high quality oil without the addition of any chemicals. Basically, the main structure of small cooking oil extraction machine is material feeder, pressing cage, gear box and machine base. Every part is scientifically designed and constructed for the optimized oil production results. (Read more about Cooking Oil Production Line >>)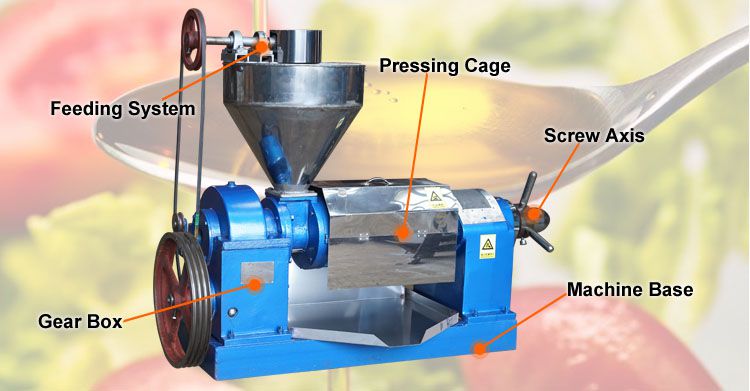 Why Choose ABC Machinery Small Cooking Oil Extraction Unit?
The small cooking oil extraction machine provided by ABC Machinery has many outstanding features. That makes it the BEST choice for small or medium cooking oil production business (You may also be interested in Soybean Oil Business Plan >>). Aside from the factor of health demand that make it an asset to an oil production plant. Other advantages of small cooking oil extraction unit include:
It is available in a variety of sizes, making it suitable for small scale and medium scale cooking oil manufacturing plant. The equipment is, therefore, accommodating to a wide range of capacities.
The main constructions materials for the cooking oil press machine is stainless steel and carbon steel which are both of high quality.
Due to the compact size, it saves space at the vegetable oil production plant. Apart from it taking little space, the equipment minimizes the cost of investment for the organization using it.
It is capable of yielding a substantial amount of oil, making it reliable. In the long run, this results into a rise in the profits.
The directions of operating it are straightforward which makes it easy to use and also maintain. A well-kept cooking oil extraction machine will cut down on the maintenance cost.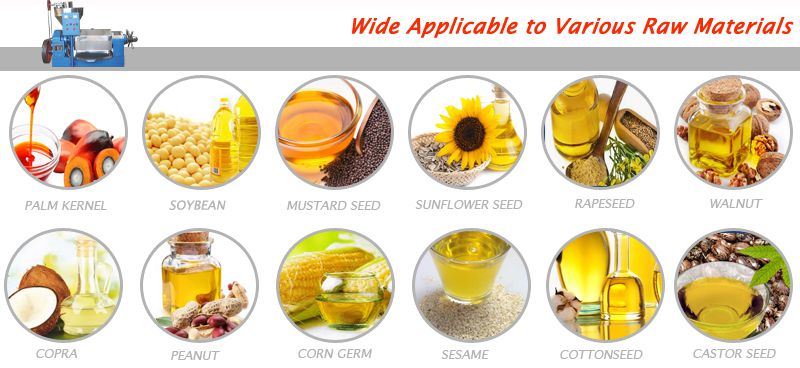 Another advantage of small cooking oil manufacturing unit is it produces high-quality cooking oil. And the machine is not limited to extract only one material. The cooking oil extraction unit can also yield oil from other oil-bearing seeds like sunflower seeds, sesame seeds, copra, and corn germ.

What is the Basic Factors for Small Cooking Oil Production Business?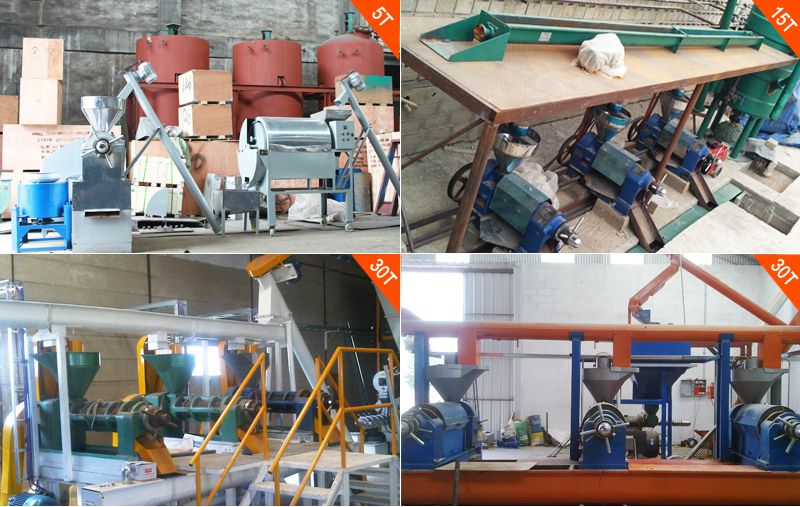 Since start cooking oil production business has been a hot investment, we will discuss cooking oil production plant setup factors in the following part:
Background Research: It is pivotal to assess the demand of the market before deciding to set up the production plant. You must conduct surveys to determine the most selling cooking oil in the local market as well as the region. You must also gather details about the legal compliance.
Business Plan: The second most important factor to consider is the capital and the finance for the purchase of raw material, machinery, and reserves for the payment of wages.
Location of the Plant: Location is essential when it comes to setting up a cooking oil business. The ideal location is somewhere close to where you will procure the raw materials as well as the target market. This will help minimize the transportation cost.
Labor Force: The labor force should consist of a combination of unskilled, semi-skilled, to skilled labor. Some of the workforce dealing with the machinery must have the technical knowledge to operate them. You should have a clear idea of all the machinery and the skills of workers required to operate these machinery.
Scalability: Starting small and scaling up as the business grows is the way to go. Starting big may prevent the business from breaking even for a long time.
Marketing: This is one of the most important cooking oil production plant setup factors. You must have a marketing plan in place; the initial survey can assist in this.
Setting up a plant for the production of cooking oil is not an easy task. However, if you follow the factors mentioned above, it will be a good initial step toward realizing your cooking oil production plant.

What Equipment is Needed for Cooking Oil Production Business?
In fact, cooking oil production involves several oil processing equipment for optimal efficiency and high quality oil. But, if you are tight in budget, some of the equipment can be replaced or taken away. The typical cooking oil production equipment include four parts, raw material pretreatment equipment, cooking oil extraction unit, oil filter machine and cooking oil refinery unit.

Small Cooking Oil Extraction Plant (equipment in picture for reference only!)
ABC Machinery not only offer factory price cooking oil extraction unit, but also provide complete turnkey project for cooking oil production plant. If you have any questions about the capacity, parameters, models, shipment, warranty, installation, price and other more questions, please directly contact us! We are alwasy at your side!
Request a Quote
We receive enquiries in English, Español (Spanish), Русский язык (Russian), Français (French) and العربية (Arabic).Our professional team will reply to you within one business day.Please feel free to contact us!