YZS-130 screw oil press machine, with advanced design, can be used to press oils from a very wide range oil materials, including cottonseed, soybean, tea seed, flaxseed, groundnut, sesame, sunflower, copra, canola, palm kernel, castor beans, etc. Its updated feeding structure is redesigned with v-belt wheel and equipped with tension pulley, so the tightness of v-belt can be adjusted freely for the most stable material feeding. Additionally, the helical gear of gear box enables stable oil pressing of screw shaft and ensure highly efficient tratransmission and lowest operating noises.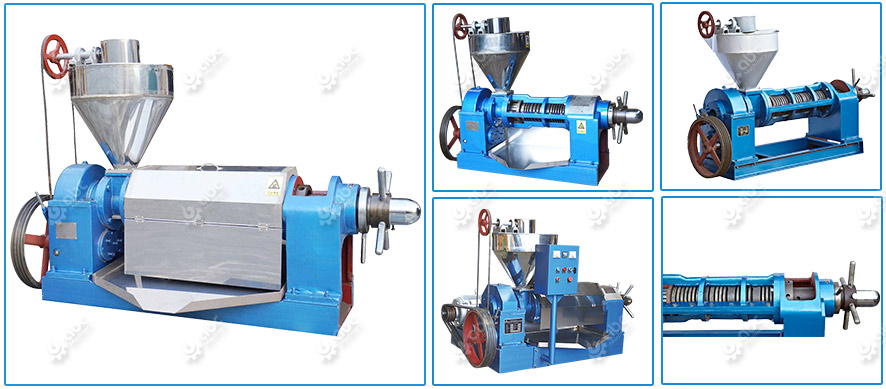 YZS-130 Oil Press Machine
Due to the scientific structure design, powerful extracting capacity, low oil residual ratio and easy operation and maintenance, YZS-130 screw oil press machine has got a lot of appreciations from customers around the world. They all thumbed up to its excellent performance. By the way, YZS-130 has got the "Utility Model Patent Certificate" issued by the State Intellectual Property Office of the People's Republic of China on August 8th, 2012, (Patent No.: ZL 2 0551503.X ). YZS-130 oil pressing machine has proved its remarkable advantages and performance. If you are going to start a new business of oil processing or expand your oil production plant, YZS-130 is absolutely your best choice!
Features of YZS-130 Oil Press Machine
| Model | Capacity | Power | Outline Dimension | Weight |
| --- | --- | --- | --- | --- |
| YZS-130 Oil Press | 10-12T/D | 18.5kw | 2010*800*1380 mm3 | 850kg |
Rational structure for smooth material feeding and stable oil extracting
User-friending operation, Compact size and Lowest running noises
Stainless steel smashing device filtering screen accelerates oil cake broken and avoid meal blockage.
Wide application on a very wide range of materials
High oil output & premium quality for low oil extracting cost and long-term uses
What's Castor Oil?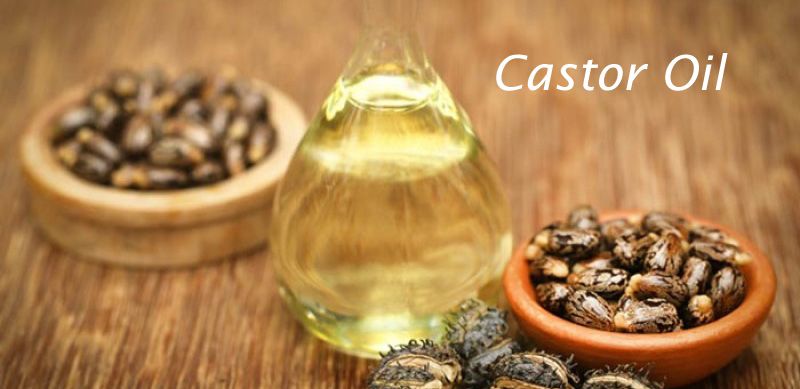 The castor has broad leaves and can bear seed. Castor bean is the seed of castor. It is bigger than soybean, like kidney bean but are patterned. Unlike other beans, castor bean is unedible. Castor oil is obtained from castor beans. The oil content of castor bean is up to 35%~57%. Castor oil contains a large amount of castor acid (>80%), so it has many unique properties:
Soluble in ethanol, difficult to dissolve in petroleum ether, so it is easier to distinguish castor bean oil from other oils.
The viscosity of castor bean is much higher than that of common oils. At 25, it is 680CPS, viscosity index 84, and friction coefficient is very low (0.1).
The flowability of castor bean oil is good, and the refined castor oil can still flow at -22˚C, and it is not cloudy after the quenching, which makes it the ideal lubricating oil for aviation and high-speed machinery.
It has a strong optical rotation, because the asymmetric carbon atom in the ricinic acid (its main fatty acid) is 12
The dielectric constant of castor bean is about 4.30, which is the highest among common oils
The relative density and acetyl value of castor bean oil are also higher than normal oils
Castor bean oil is almost no oxidation and acid failure in the air, so it features good storage stability and is a typical non-drying liquid oil
Mechanical Press Castor Oil Main Steps
Pretreatment of castor beans: select good castor bean, remove stones and other foreign materials by cleaning equipment, crush clean castor bean and cook it for best pressing results. It's necessary for castor oil making to carry out the pretreatment process since it can optimize the oil extrusion efficiency while protect castor oil press machine from damages and destroying of other impurities.
Castor oil pressing: pretreated castor beans are conveyed to castor oil press to extract oil out. Our YZS-130 screw oil press is one of the most suitable castor oil press machine in the market. It has won many customer's trusty for its stable oil pressing performance, factory price and low operating cost. (See more oil machine for castor bean at BEST Oil Press Machine>>)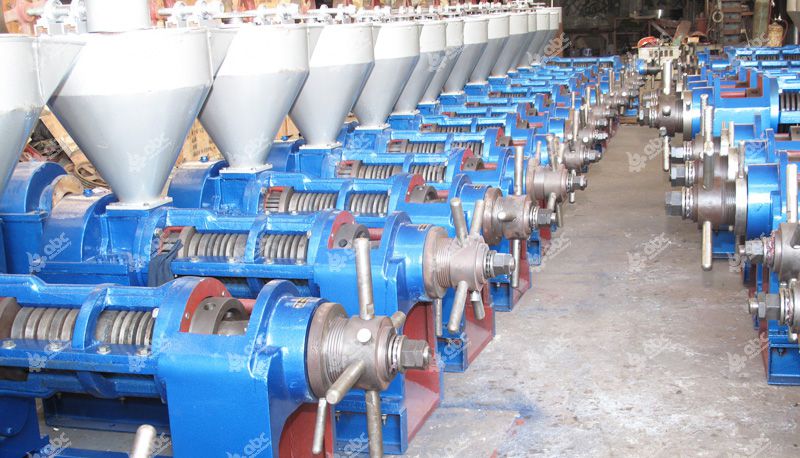 Castor Oil Press Machines
Castor oil clarification: based on different oil application, the castor bean oil extracted by oil pressing machine need to be refined or clarified to remove some impurities by oil filtering machine or oil refining machine.
If you don't how to deal with castor oil pressing but want to start business by producing castor oil, we are your best partner. We not only supply you high quality castor oil press, but also offer you practical guidance about castor oil processing. We have exported castor oil processing machinery to Columbia, Jamaica and more. Please feel free to inquire about the latest price of castor oil machine and castor oil processing technology!
Request a Quote
We receive enquiries in English, Español (Spanish), Русский язык (Russian), Français (French) and العربية (Arabic).Our professional team will reply to you within one business day.Please feel free to contact us!