Starting a small-scale cooking oil business can be a great opportunity for entrepreneurs who want to enter the food industry. With the right edible oil mill business plan and execution, you can successfully start and run a profitable cooking oil business. In this column, we will provide you with insights into the various business plans and strategies for building a small-scale cooking oil mill factory using different oil seeds, such as sunflower, soybean, palm, and more. We will also explore the edible oil market in different countries and analyze the potential opportunities and challenges.
To find out more about the workings of the cooking oil industry, read our other pieces in this section. We have you covered for everything from market analysis to company planning tactics. Don't pass up the priceless information that can assist you in growing your small-scale cooking oil business.
A Smart Investment for Vegetable Oil Businesses
Due to the rising demand for healthy cooking oils on the worldwide market, the vegetable oil business possesses enormous development potential. As health consciousness increases, customers want cooking oils that are devoid of dangerous additives and provide health advantages. A recent analysis by ResearchAndMarkets projects that the worldwide cooking oil market will expand at a CAGR of 3.1% between 2021 and 2026.
Build a Strong Brand Image for Your Cooking Oil Business
Once your cooking oil production business is operational, it is crucial to promote it well in order to draw clients and increase revenue. Making a strong brand image that appeals to your target audience is one approach to do this. Create a distinctive brand name and logo that conveys the caliber and principles of your company. Social media platforms can be used to promote your products and interact with customers. You may develop a devoted following and raise brand awareness by producing interesting content like cooking instructions and recipes. Offering unique deals and discounts might entice clients to test your goods and recommend you to their friends and family.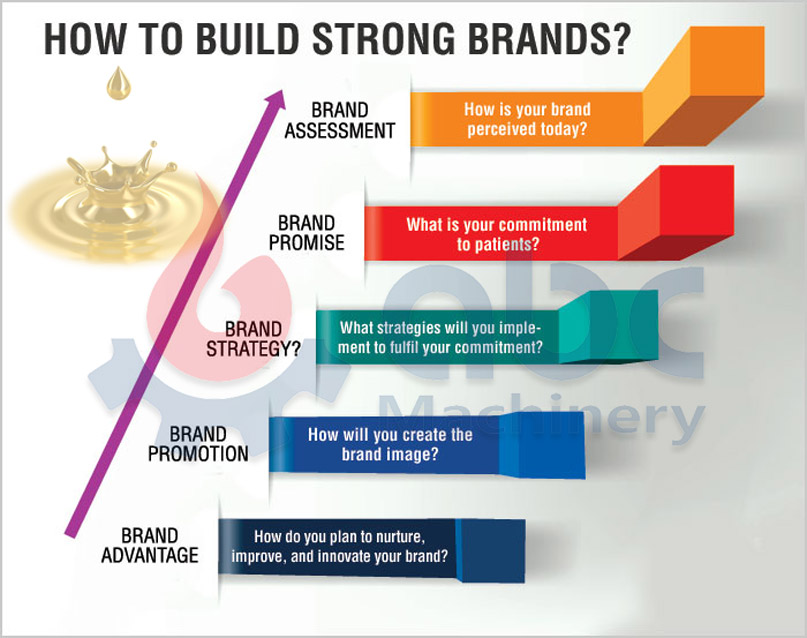 How to Build Strong Brands For Your Oil Business
Get the Professional Cooking Oil Business Advice and Support
Starting a successful cooking oil business requires careful planning, execution, and knowledge of the market. At ABC Machinery, we offer a range of edible processing services and products to help entrepreneurs start and grow their cooking oil production businesses. We specialize in providing high-quality oil extraction machines and oil refinery machines for different types of oil seeds, such as sunflower, soybean, and palm. Our team of experts also provides consulting services to help you develop a successful business plan and navigate the market. In addition, we offer market analysis and research services for different countries to help you identify potential opportunities and challenges.
If you have any questions or need help getting started, feel free to contact us for a free consultation and professional guidance.
Request a Quote
We receive enquiries in English, Español (Spanish), Русский язык (Russian), Français (French) and العربية (Arabic).Our professional team will reply to you within one business day.Please feel free to contact us!