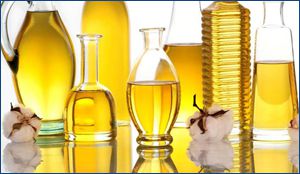 People familiar with oil pressing all know that it is vital to cook the raw materials before pressing. There even has a saying that the oil yield is decided by 70% cooking and 30% pressing. It is obvious that cooking plays an important role in oil pressing process. Based on different conditions, regions, the cooking methods for raw materials before pressing are also different. Some places tend to cook raw materials with direct fires or electricity, some places like to cook raw materials by adding water and increasing moisture. For cold pressing, it only adds water into raw materials and adjust it to appropriate ratios.
Raw materials, including cotton seeds, peanut, soybean, palm kernel, sunflower seeds and more, is better to cooked before loading into oil extracting equipment, which can greatly improve the oil output and speed up oil processing. As a professional supplier and manufacturer of oil mill machinery, we also sell a range of cooking equipment for optimal oil yields, including steam cooker, electric cooking pan and cylinder cooker.
Cooking Machines at Factory Price
The raw materials being treated by cooker is of uniform color the surface is loose, the temperature is relatively high, the moisture is less. So, cooked raw materials can get higher oil output by screw oil press and the flavor is better. This is especially true for sesame seeds. Tip on the using of cooking machines is to have a good control of time and temperature when frying and cooking to avoid silting and paste.
ZCL Series Steam Cooker
| Model | Capacity | Power | Weight | Outline Dimension |
| --- | --- | --- | --- | --- |
| ZCL120×4 | 15-20T/24hrs | 7.5kw | 3000kg | 2233*1654*3150mm3 |
| ZCL120×5 | 25-30T/24hrs | 11kw | 6330kg | 2175*2075*4300mm3 |
| ZCL180×5 | 35-50T/24hrs | 22kw | 7000kg | 2744*2300*4360mm3 |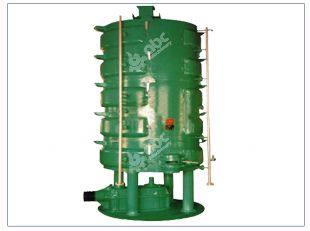 ZCL series
steam cooker
is professional cooking machine that is suitable for small scale, medium scale and large scale
oil mill plants
. The steam cooker softens material embryo after flaking by heating steam. Then, the materials embryo is moistened and roasted within steam cooker and become ripe material embryo, which making material embryo can reach the requirements of pressing or extracting, and improving the final oil yield as well as the quality of crude oils. Our
ZCL series steam cooker
features large capacity, energy saving, compact size, less land occupation, easy operation and less maintenance.
If you are interested in this ZCL series steam cooker, please contact us for more information!
ZCW Series Cylinder cooker
| Model | Capacity | Power | Weight | Outline Dimension |
| --- | --- | --- | --- | --- |
| ZCW63 | 80-130kg/hr | 0.75kw | 175kg | 1200*760*1100mm3 |
| ZCW100 | 150-200kg/hr | 1.1kw | 220kg | 1450*820*1100mm3 |
| ZCW125 | 300kg/hr | 2.2kw | 270kg | 1800*1130*1450mm3 |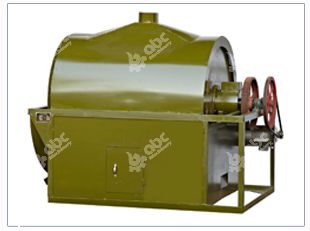 ZCW series
cylinder cooker
makes use of a sealed cylinder cooker to roll raw materials unceasingly to distribute heat evenly and minimize heat loss, as a result, cooked materials can be extract oils to the utmost, finally, to improve the oil yield greatly. Our
ZCW series cylinder cooker
is equipped with thermometer. The roasting temperature can be clearly displayed for best controls and adjustments. This type of cylinder cooker is great pretreatment equipment for mini, small scale and medium scale
oil pressing lines
. It can process many kinds of oil-bearing seeds, such as peanut, soybean, sesames, sunflower seeds, copra, tea seeds and more.
DCW100 Electrical Cooker
| Model | Capacity | Power | Weight | Outline Dimension |
| --- | --- | --- | --- | --- |
| DZCW100 | 100-150kg/hr | 22.75kw | 270kg | 1450×820×1780mm3 |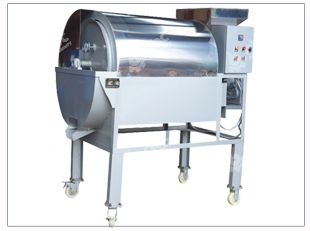 DCW100 electric cooker is to turn over raw materials equably until all the materials are cooked into ripe evenly. Designed with rewinding controller and thermo-regulator, it is very easy and convenient to load in or take out raw materials and better control the roasting temperature. This type of electric cooker is of compact size, has less footprint. With user-friendly features, it can be used to process a great deal of raw materials, including sunflower seeds, groundnut, palm kernels, sesames, and more, for optimal oil output!
In conclusion, if you are looking for a BEST cooking machine for your oil making factory or oil production plant, you are very welcomed to inquiry the latest price!
Request a Quote
We receive enquiries in English, Español (Spanish), Русский язык (Russian), Français (French) and العربية (Arabic).Our professional team will reply to you within one business day.Please feel free to contact us!