YZS-128 automatic oil press, also called oil seeds expeller, is the main equipment of a complete vegetable oil pressing line, from small scale to large scale. Having been involved in oil mill industry for at least two decades, ABC Machinery is skillful at to process various raw material based on its properties to ensure highest oil yield and truly understands all the customer's requirements. Therefore, we redesigned and upgraded our YZS-128 automatic screw oil press expeller into two models: YZS-128A oil press machine and YZS-128C oil press machine. Customers can choice their preferred on based on their needs.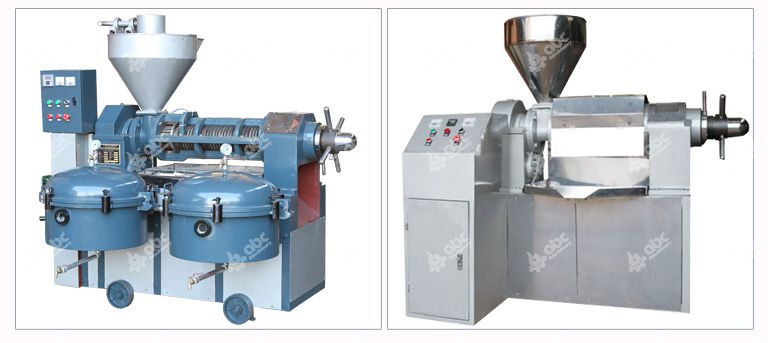 YZS-128A Antomatic Oil Press (Left) YZS-125C Automatic Oil Press (Right)
Model
Capacity
Dimension
Weight
Power
Remark



YZS-128A Automatic Oil Press


300-375kg/h
7-9T/24hrs



2000*1400*1950mm3



1300kg



20.4kw
Pressing power: 15Kw-6P


Air Pressure Oil Filter
Main shaft heating power: 1.8kw-220v
Pressing cage heating power: 1.4kw-220v
Filter air compressor power: 2.2Kw-220V

YZS-128C Automatic Oil Press

300-375kg/h
7-9T/24hrs

2000*1400*1950mm3

1080kg

18.2kw
Pressing power: 15Kw-6P


Without Filtering Equipment
Main shaft heating power: 1.8kw-220v
Pressing cage heating power: 1.4kw-220v
From above information, it is obvious that the main difference between the two model is that YZS-128A automatic press adds an air pressure filter to directly filter the pressed oil, while, YZS-128C doesn't come with the filtering device since many customer will equip their oil mill with single filter, such oil filter press or vertical pressure filter press. The two model automatic oil presses are the most advanced screw oil press in today's oil making market because its designs can save oil extracting cost, operating labors, protect environment and maximize the oil yields. (Lear more information about other oil processing machine>>)
What is Mustard Oil?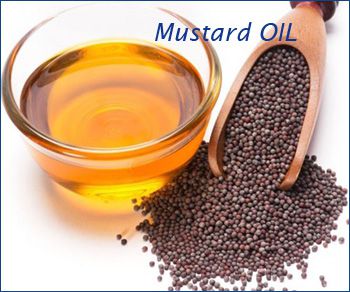 Actually, mustard oil can be referred to two different oils, one is vegetable oil, and the other is essential oil. But both of the two kinds of mustard oils are derived from mustard seeds. We usually refer to pressed mustard oil. Mustard oil can be extracted from black mustard (Brassica nigra), brown Indian mustard (B. juncea), and white mustard (B. hirta). The oil content of mustard seed is about 30%. And mustard oil has about 60% monounsaturated fatty acids (42% erucic acid and 12% oleic acid), 21% polyunsaturated fats (6% the omega-3 alpha-linolenic acid and 15% the omega-6 linoleic acid) and 12% saturated fats. It is edible and an important cooking oil, especially in North India, Eastern India, Nepal, Bangladesh and Pakistan. We have established a mini mustard oil mill plant (5TPD Mustard Oil Pressing & 1TPD Mustard Oil Refining Plant) and a large scale mustard oil processing plant (60TPD Mustard Oil Pressing & 10TPD Mustard Oil Refining Plant) in India. If you are interested in how to start up mustard oil mill plant and the installation details and final cost of mustard oil mill in different capacity, please contact us without hesitation!
Mustard Oil Press Machine at Wholesale Cost
We provide professional mustard oil press machines to help our customers establish their own mustard oil production plant with ease. The outstanding features of our mustard oil press is as follows.
Automatic electric heating control system, built in mustard oil press, is able to heat the screw shaft and pressing chamber before starting pressing, which can improve the oil pressing efficiency and save pre-heating time
Compact design skillfully installs motor at the bottom of mustard oil press. At the same time, it offers a strong cover to protect the motor, which not only perfect the appearance of mustard oil press, but also form a sturdy stand for oil press. Such design also benefits investors for less factory areas and safe operation
Stainless steel oil tray and cover is very easy to clean up, eliminating cleaning efforts
Highly efficient oil filters utilizes positive pressure to filter the crude oils directly
ABC Machinery supply high quality
mustard oil press
as well as complete mustard oil mill plant at competitive price.
If you there are any needs or questions, please let us know!
Request a Quote
We receive enquiries in English, Español (Spanish), Русский язык (Russian), Français (French) and العربية (Arabic).Our professional team will reply to you within one business day.Please feel free to contact us!