Groundnut oil, also called peanut oil or Arachis oil, is extracted from the peanuts and consumed as edible oil all over the world. Mostly, edible groundnut oil is used in Asian and African countries to add flavor or aroma to the food. With development of groundnut oil extraction technology and method, groundnut oil processing plant cost is relatively cheaper than before, the price of groundnut oil in the market is now affordable for most people.


Start Groundnut Oil Extraction Business
In Nigeria, groundnut oil is then either sold in the local market of Nigeria or is exported to other countries. The groundnut oil extraction machine price in Nigeria depends on the supplier or manufacturer you choose. With the growth in the population of Nigeria, its demand is increasing every year. Another reason for the high demand of groundnut oil is that it has multiple uses which make it one of the largely-consumed oils in Nigeria. (Related post: Where to Buy Oil Press Machine in Nigeria?)
Complete Set of Groundnut Oil Extraction Machine and Process
If you are interested in starting groundnut oil extraction company, wherever you are, it is better to gain the basic knowledge of groundnut oil manufacturing, which can help a lot when you are purchasing vegetable oil processing machine for groundnut oil and to control the investment cost of setting up a groundnut oil milling factory. The groundnut oil production consists of several steps. Each step along with its corresponding equipment is given below.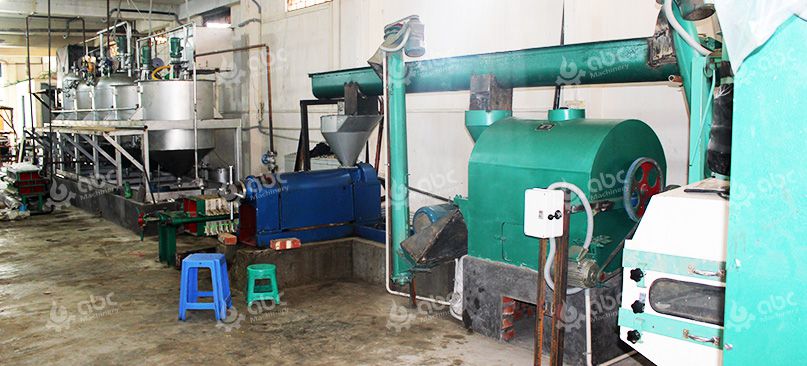 Small Groundnut Oil Milling Plant
Cleaning groundnuts before they are fed into groundnut oil making machine is highly important to make sure that the machine does not get damaged due to impurities and oil also stays safe for consumption. Magnetic separation machines, stone machines, vibration cleaning screen are commonly used in oilseeds cleaning process.
To extract oil from the seeds, removing the hard shell is vital. For this purpose, peanut sheller is used to remove groundnut shell to get the kernel for oil pressing. It not only breaks the shells of the nut but also separates them after they have been broken. The end product of this step is a peanut kernel that has a red covering.
Decorticating and Crushing the Seeds
Next, a machine called a decorticator is used to remove the red covering present around the seeds. The whole seed can be used to extract oil but breaking it into small parts can increase the output greatly. That is why a crushing machine is used to crush seeds into 5 to 7 small pieces.
In this process, groundnuts are roasted at a high temperature in cooking machines. The temperature and time of this process can be controlled as per your desire. Commonly seeds are roasted from 110˚C to 120˚C.
Mechanical pressing method is the most widely adopted in small scale peanut oil production. In this process, automatic oil press machine is cost-efficient equipment and can be used to extract oil from other kinds of seeds as well, including palm kernel, sesame seeds, soybeans, coconut, sunflower seeds, castor seeds, etc.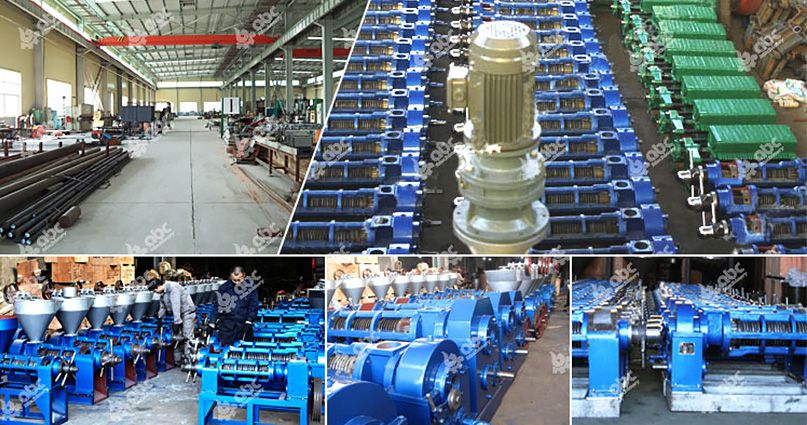 Groundnut Oil Extraction Machine for Sale

The oil obtained from oil production line is in its crude form. It must be purified further to make sure that is consumable and edible. For this purpose, first, a oil filter machine is used to remove large impurities from the oil. This oil is further purified in edible oil refining machine. A refining machine is used to remove impurities from the oil completely. The end product of this process is fully purified oil that is golden in color and has a good aroma.
Groundnut Oil Extraction Machine Price in Nigeria
Start Groundnut Oil Milling Company In Nigeria – Buy High Quality Oil Extraction Machine For Peanut Oil Production: HOT sale groundnut oil extraction machine price in Nigeria offered by oil production machine manufacturer or supplier, guide on process of groundnut/peanut oil production and how to start groundnut oil extraction business with limited cost in Nigeria, Tanzania, Egypt, Morocco, Ghana, South Korea, etc.
Where to Buy Oil Production Machines for Groundnut Oil and What is the Price?
ABC Machinery has been engaging in oil processing at least 20 years. We can provide the complete set of groundnut oil production plant, from small scale to large scale. We provide customized design of project planning scheme according to the different needs of customers, and provide 3D renderings to enhance the sense of user experience. In addition to export single equipment, we also offer turnkey project solutions. In these years, we have built many oil mill plant projects across the world. We aim to help customers build their oil processing plant at low cost with high quality of final cooking oil. (Latest Order: Castor Oil Processing Plant in Nigeria >>)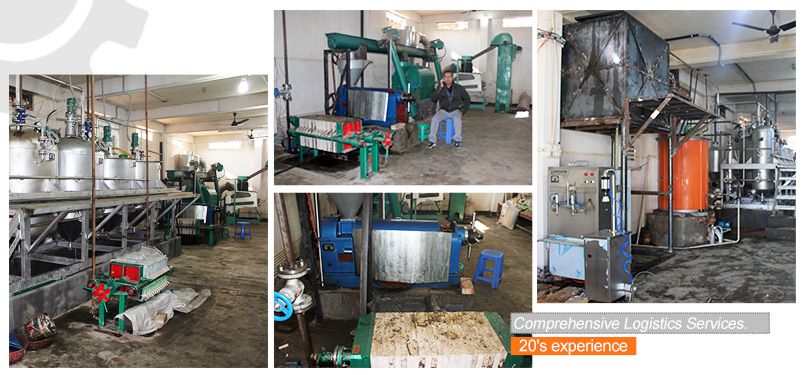 Small Groundnut Oil Milling Line for Sale
Customized Mini/Small Groundnut Oil Extraction Plant for Nigeria Market
Capacity
Equipment
Oil Crops also Suitable
5~30 tons per day
Cleaning Machine, Cooking Machine, Flaking Machine, Single Screw Oil Machine/Automatic Oil Extraction Machine, Oil Filter Machine, Oil Refining Machine, Oil Filling and Packaging Machine
Groundnut, Palm Kernel, Sunflower Seeds, Castor Seeds, Sesame Seeds, Soyabeans, etc.
Price and Cost
The detailed cost to set up a complete groundnut oil mill plant can only be offered when the equipment is selected. So, please send us massage about all your requirements, so we can offer the specific cost according to your needs!

Buying groundnut oil extraction machine from ABC Machinery, you can easily start your cooking oil manufacturing business. Factory price, premium quality and one-stop services are our core strengths. Welcome to get the groundnut oil extraction machine price in Nigeria!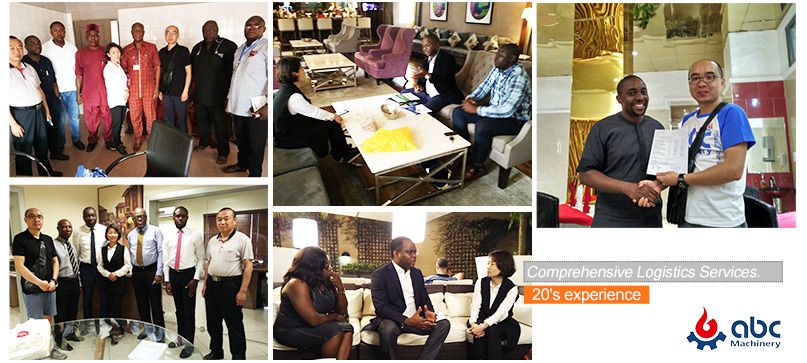 Buy Groundnut Oil Extraction Machine From ABC Machinery
Advantages of Starting Groundnut Oil Extraction Company/Business in Nigeria
In 2018, Nigeria produced 265 million tons of groundnut oil and became the fourth-largest producer of this oil after China, India, and Myanmar. Groundnut oil is largely consumed in Nigeria and other African countries due to its multiple uses. In Nigeria, it is not only consumed as an edible oil but is also used in cosmetics and is also consumed for medicinal purposes. (Latest news: Business Trips of ABC Machinery to Nigeria in 2019 >>)


Start Groundnut Oil Extraction Company in Nigeria
A huge benefit of starting a groundnut oil extraction business in Nigeria is that the raw material needed to produce this oil is very easily available there and that too at a reasonable price. Another advantage is this oil is largely consumed in Nigeria which means this product is high in demand. Groundnut oil extraction machines are also locally available at affordable prices. In Nigeria, the cost of pressing machines may vary from N100,000 to N160,000. So, starting this business in Nigeria means investing low and earning more than the investment.
Request a Quote
We receive enquiries in English, Español (Spanish), Русский язык (Russian), Français (French) and العربية (Arabic).Our professional team will reply to you within one business day.Please feel free to contact us!