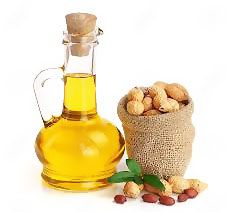 Peanut oil is obtained from peanuts by different oil extraction methods. Peanut oil, also known as groundnut oil, is a kind of common vegetable oil. Generally, peanut oil comes in two different colors, one being light yellow ant the other is in deep yellow. Peanut oil contains highest mono saturated fat that is very easy to be absorbed by human body. Therefore, there are a large amount of consumers of peanut oil in the world. (You may also like Wholesale Groundnut Oil Extraction Machine >>)
Peanut Oil Extraction Machine
Peanut is very common oil bearing material, so the technology of peanut oil extracting is relatively mature. ABC Machinery is the largest peanut oil processing machine manufacturer and supplier in China. We are focused on providing the most advanced oil processing expeller to help our customer minimize cost and improve oil output. We have various peanut oil extraction machine for different peanut oil production requirements. Our peanut oil machine is featured with high quality and low price, which makes it popular in the world. It fully makes use the mechanical forces to squeeze oil out from the peanut. The YZS series peanut oil extraction machine is well designed to meet the all the production capacity for best oil output. ()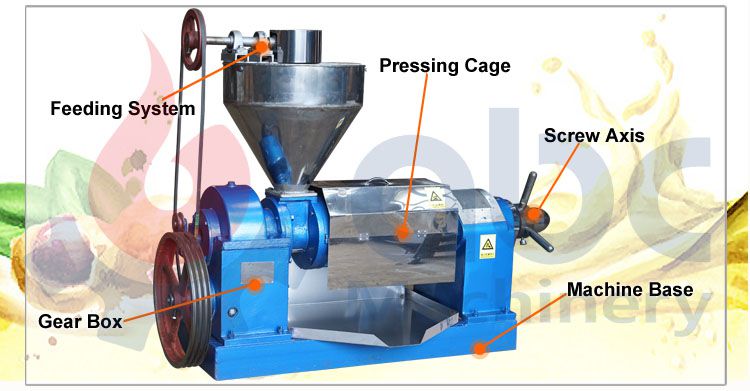 It is mainly composed of feeder, pressing cage, gear box, screw axis and more. The feeding system includes feeder, feeder flange, etc. The pressing cage includes upper and lower pressing cages, roll bar, pressing rings, cake output ring and pressing screws, etc. And pressing cage is core part of peanut oil extraction machine. Screw axis is combined with pressing screw, cake guide ring, press nut, adjusting bolt and planer bearing, etc.
Parameters of Peanut Oil Extraction Machine


| Model | Capacity | Power | Weight | Size |
| --- | --- | --- | --- | --- |
| YZS-85 | 60-80kg/h | 5.5kw | 200kg | 1200×400×900mm3 |
| YZS-95 | 150-200kg/h | 7.5-11kw | 530kg | 1600*700*1350mm3 |
| YZS-105 | 210-300kg/h | 15kw | 550kg | 1825*700*1350mm3 |
| YZS-128 | 300-375kg/h | 15Kw | 775kg | 2000*600*1170 mm³ |
| YZS-130 | 450-500kg/h | 18.5kw | 850kg | 2010*800*1380 mm3 |
| YZS-150 | 750-850kg/h | 30Kw | 1380kg | 2180*790*1790 mm3 |
YZS series peanut oil extraction machine is passed with ISO9001:2015 and CE certifications. Apart from peanut, they are also suitable to extract oil out from a very wide range of raw materials, including palm kernel, cotton seeds, soybean, moringa seeds, tea seeds, niger seeds, rapeseed, mustard seeds and more. If you have any interests, please contact us for more detailed information!
Peanut Oil Mill
Peanut oil extraction mill is to connect all the peanut oil processing equipment together to speed up the whole peanut oil extraction process. The main equipment for peanut oil mill mainly include peanut sheller, peanut cooker, peanut oil extraction machine, peanut oil filter press and peanut oil refining equipment. Certainly, based on different oil making requirements, there are some equipment may need to be adjusted. (Read more about Wholesale Oil Mill Machine >>)
Mini Peanut Oil Extraction Mill
Taking small scale peanut oil extraction plant as an example to introduce the whole process of peanut oil extracting.

Peanut Shelling - If the peanut is covered with shell, the basic process of the whole oil extraction process is to get rid of the shells. But, if the ram material is shelled peanut, there is no need to get a peanut shelling machine to separate the shells.
Peanut Cleaning and Selection - In order to ensure high quality peanut oil and protect the oil machine, using professional cleaning machine to remove organic impurities to get high quality peanuts is needed.
Peanuts Cooking or Roasting - For optimal oil output, cooking or roasting is recommended to well treat the peanuts for next oil extracting.
Peanut Oil Extracting - Get the peanut oil machine started to squeeze the peanut oil.
Peanut Oil Filtration - The peanut oil coming from the peanut oil machine is crude oil. Normally, it can't be eat directly since it contains many other impurities or harmful substances. So, there is needed to equip filter press to get purer peanut oil.
Peanut Oil Refining Equipment - Since there is increasing demands for peanut oil, not only the output, but also the quality. Professional edible oil refining machinery is used to produce high quality peanut oil.
To set up a highly efficient peanut oil extraction plant, it is very vital to get the right equipment from a reliable supplier. Our professional technical engineers will offer customized equipment selections based on the peanut oil production capacity and the actual factory situation. Anyway, we has rich experiences in setting up oil processing plant and can quickly get the flexible solutions for the problems.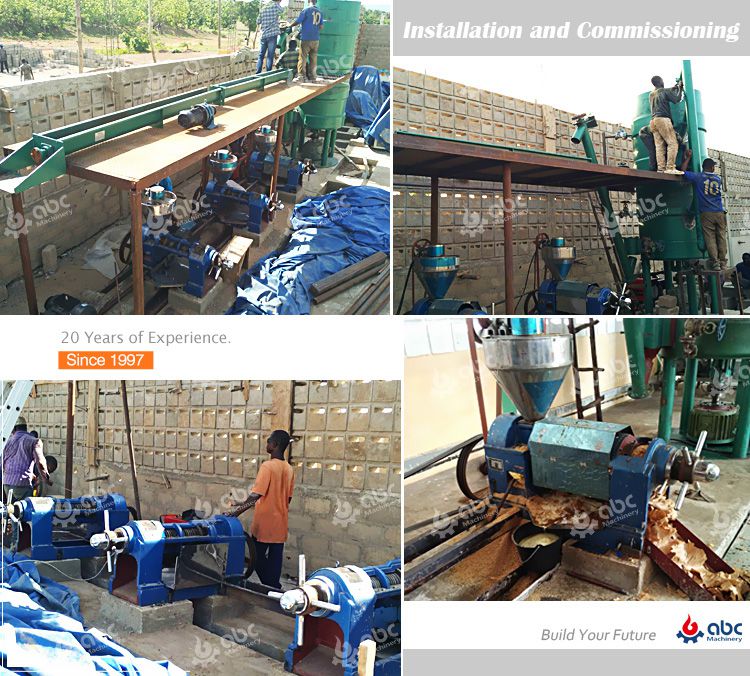 There are more than 100 countries producing peanuts in the world, among which Asia and Africa are the largest peanut production areas. But, the largest peanut oil producers are India and China. The main peanut producer in Africa, such as Senegal, Nigeria, haven't get a place of peanut oil production due to the poor production technology and inferior peanut oil processing machinery. Fortunately, ABC Machinery offer a new opportunity for these countries to change such situation. In addition to supply single small peanut oil extraction unit, we also provide turnkey service to set up various peanut oil extraction project. (You may also like Oil Mill Projects >>)
ABC Machinery manufactures the best peanut oil extraction machine to facilitate the oil production needs, maximizing the oil productivity and minimizing the investment cost. All peanut oil processing equipment offered by our company is guaranteed with premium quality and high efficiency. Most importantly, our oil expeller press extraction machine is all at competitive price for every customer! No more hesitation to get in touch with us for the latest price, we are always at your sides!
I will love to establish a small size peanut oil manufacturing in Cameroon. My intention is to grow to a large scale production with time due to limited resources. Can you help me with the quotation for the production of 1 ton per day. And possibly help in installation?
Very happy to hear from you.
We just have oil processing machine exported to Cameroon to produce high quality groundnut oil. Here is the details: Small Groundnut Oil Processing Machines to Cameroon. If convenient, you can visit this small scale groundnut oil extraction plant in person.
We are leading vegetable oil processing machine supplier and manufacturer, so we can help you to install your own groundnut oil extraction plant as your request. And we can guarantee the machine quality and reasonable price.
How much is your machine and can i get it here in Nigeria?
Hello. Thanks for your questions.
The price varies from the machine capacity. Detailed price list and machine parameters has sent to you..
We have exported a great deal of machines and equipment to Nigeria. You can buy it from us directly or get it from our agency.
Request a Quote
We receive enquiries in English, Español (Spanish), Русский язык (Russian), Français (French) and العربية (Arabic).Our professional team will reply to you within one business day.Please feel free to contact us!