20TPD Sesame Oil Manufacturing Mill Plant Setup in Thailand - Project Report

Location: Thailand
Raw Material: Sesame Seeds
Final Products: Roasted and Toasted Sesame Oil
Capacity: 20 tons per day
Sesame Oil Manufacturing Process: Cleaning - Washing - Roasting - Cooling - Pressing - Filtering - Dewaxing - Filling
20TPD Automatic Sesame Oil Manufacturing Plant Project
This 20TPD Sesame Seed Oil Mill Plant was completed in April 2019 in Thailand. In 2018, this customer visited our factory and checked out all the necessary equipment at our factory. Since she want to rebuilt a complete new efficient sesame oil manufacturing plant based on the original oil processing plant. So, in order to offer the practical factory layout and maximize the output, our engineers and sales went to Thailand twice to help to ensure all the details, especially about the factory design, equipment selection and more. Soon, she ordered a automated sesame oil manufacturing plant to expand her sesame oil production requirements. (Related Equipment: Sesame Oil Press Machine >>)


Sesam Seeds Oil Types
Based the customer's requirements, this fully automated sesame oil manufacturing plant should produce four kinds of sesame oil to fit the market demands.
Dark Toasted Sesame Oil by Water Extraction
Toasted Sesame Oil by Screw Oil Press
Light Sesame Oil by Hydraulic Oil Press
Refined Sesame Oil after Refining Process

Sesame Oil Manufacturing Machine Installation
The main equipment for this sesame oil processing plant includes Cleaning Screen, Destoning Machine, Water Filtering and Drying Machine, Roasting Machine, Screw Oil Expeller, Hydraulic Oil Press, Oil Filter, etc. Below is the whole sesame oil plant installation process.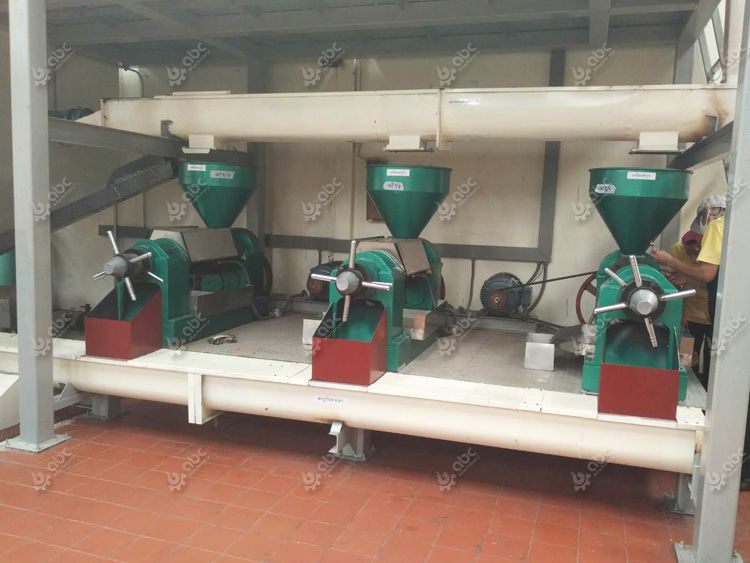 Screw Oil Press for Sesame Oil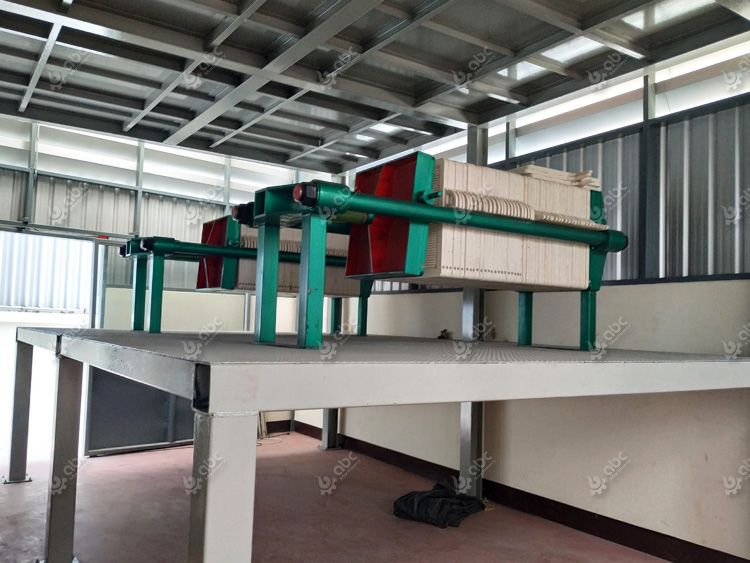 Plate and Frame Oil Filter for Sesame Oil
Sesame Oil Manufacturing Plant Cost
The cost to setup a sesame oil manufacturing plant should take many aspects into consideration, including capacity, sesame oil extraction process, sesame oil manufacturing machinery, requirements for final sesame oil, automation level, etc. So, the exact cost varies from different considerations. Generally, the investment cost of a 10-20ton/day complete sesame oil mill plant is about $100,000~$200,000 or above.

Sesame Oil Plant Production Video
Sesame Seeds and Sesame Oil Production Worldwide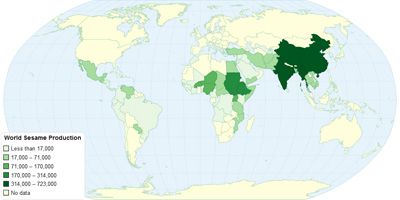 With more than 6 million tons produced yearly, the sesame plant is considered a significant cash crop for many countries. The sesame plant, or Sesamum Indicum, is a flowering plant native to India. The sesame plant has been domesticated around the world, and grows best in tropical locations. The major producers of sesame around the world are in sub-Saharan Africa and Southeast Asia. Tanzania leads the world in production, with nearly 1,000,000 tons produced yearly. Myanmar, India, Sudan, China, and Nigeria are also major producers. These countries are also the major producers of sesame oil.
Japan is the world's leader in importing sesame products, as sesame oil is a significant component of Japanese cuisine. China is the second largest importer. They generally import higher quality seeds and export their lower quality products throughout Southeast Asia. Other major importers of sesame products are the US, Canada, France, The Netherlands, and Turkey. Most producers in the Americas, Africa, Western Asia and India grow the white or lighter varieties of sesame seeds, where China and Eastern Asia grow the black or darker varieties. The price of sesame seeds varies greatly by perceived quality; low quality seeds generally cost around $800 per ton, with higher quality seeds often selling for more than twice that amount.


White Sesame and Black Sesame Oil
In Asia, while some sesame seeds are used in baked goods or sprinkled onto sushi rolls, much of the sesame is used as sesame oil. Many dishes in Asian cuisine have sesame oil as a standard ingredient, and tempura chefs in Japan will also use sesame oil for deep frying.
Request a Quote
We receive enquiries in English, Español (Spanish), Русский язык (Russian), Français (French) and العربية (Arabic).Our professional team will reply to you within one business day.Please feel free to contact us!