ABC Machinery has a number of senior senior engineer who has a strong R&D design ability in oil processing technology, and has sound hardware facilities in scientific research and design. We also a sound equipment manufacturing system and professional installation team with relevant qualifications.


Fish Oil Refining
Fish oil is and edible oil that is extracted from fish or a fish tissue with fish oil machine. Usually oily fish such as tuna, mackerel, etc. are used for fish oil extraction but sometimes fish liver is also used to get oil from it. Due to the numerous health benefits provided by fish oil, it has high demand all around the world. The World Health Organization (WHO) suggests eating fish twice a week but if people cannot eat fish they go for fish supplements.
5TPD Fish Oil Refinery Processing Machine to Pakistan
Recently, ABC Machinery successfully exported one set of 5TPD fish oil processing machine to Pakistan. The customer of this order is our new customers, who is engaged in feed industry. The raw materials is the crude fish oil in the production of fishmeal, the finished product is refined oil. The main processing equipment is oil refining machine. Below is the picture of equipment shipment in our factory.
Related Project of Fish Oil Processing - by ABC Machinery
► 5TPD Fish Oil Refinery Plant in Philippines
► 3TPD Fish Oil Refining Equipment in Bangladesh
► Lab Scale Seal Oil Refinery Unit
Fish Oil Refining Process
Degumming: Use the hot water to remove the degum in the crude oil. The end product is a chemical product can be deep process.
Nuetrilazition: The caustic soda reacts with free fatty acids (FFA) present in the oil and forms soap stock. The soap stock is then removed by a centrifugal separator and oil is washed with water for the complete removal of soap stock. The wash water is separated out by centrifugal separators.
Decolorization: The neutralized oil is treated with bleaching earth/activated carbon for the removal of colored pigments. The bleaching agent is filtered out in vertical pressure leaf filters. A multi-part design ensures uniform consistency in color with minimum bleaching agent requirements.
Deodorization: The operation is carried out at a high temperature by injecting open steam and maintaining high pressure at which time all odoriferous matter is distilled and removed to barometric condensers through a vacuum system.
We have rich experiences in edible oil refining, including vegetable oil refinery and animal oil refinery. And we can offer customized plan for different requirements. The edible oil refinery projects we built are all over the world, including Mexic, Panama, Thailand, Malaysia, Chile, Brazil, Jamaica, Nigeria, Togo and more. If you are interested in more about the equipment list and project cost, please contact us directly!

Fish Oil Production Business in Pakistan
Fish oil is a rich source of two important omega-3 fatty acids (DHA and EPA) and is consumed throughout the world as a dietary supplement due to its great benefits. It promotes eye, heart, skin, bone, and mental health. It is also known for supporting pregnancy and reducing body weight. Starting a fish oil production business in Pakistan can be a winning business idea if it is done with expertise and handled with great skills. (Related post: Cooking Oil Factory in Pakistan >>)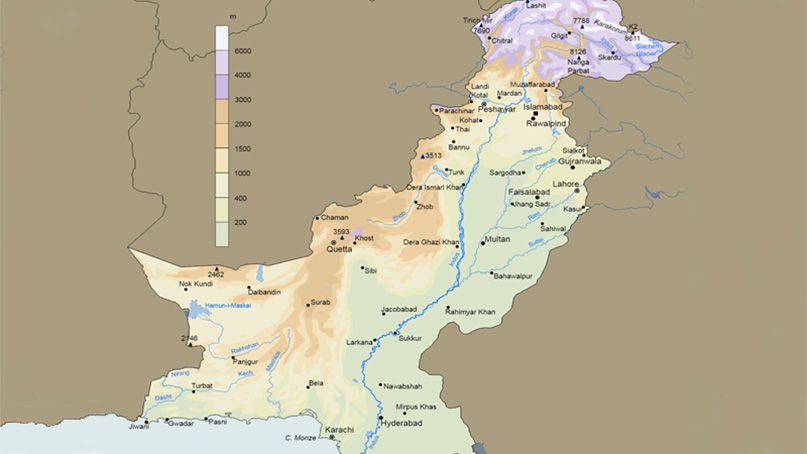 Start Fish Oil Processing Business in Pakistan
captures destined for fishmeal and fish oil, 2018/2019, in tonnes

| Species | Tonnes 2019 | Tonnes 2018 | Variation % |
| --- | --- | --- | --- |
| Herring | 874 | 379 | +131% |
| Blue whiting | 93,120 | 73,954 | +26% |
| Sandeel | 938 | 216 | +334% |
| Capelin | 0 | 95,184 | -100% |
| Other | 1 | 0 | - |
| Total | 94,933 | 169,733 | - |
Pakistan is known globally for having a good fishing industry. It has a vast coastline of approximately 1001km which means that a good amount of fish can be captured from the surrounding ocean. Apart from the ocean, natural streams, lakes, and rivers, there are many fish farms as well that are established by different fish farmers. With good investment and supervision, fish farming business idea can flourish a lot in Pakistan as environmental conditions here also support it.
With improvements in machinery, better and newest technologies are used in Pakistan to yield maximum results out of this business. Through international fish trading, Pakistan makes a lot of profit every year. Not only edible fish is produced in Pakistan but different fish products are also produced here. One of the most common fish products that are produced is fish oil. Fish oil processing business in Pakistan is a great business idea one must consider. As fishery is already a very common business in Pakistan it directly supports fish oil production business as well. To start a fish oil business in Pakistan one of the most important factors to consider is purchasing the right fish oil extraction machine. This machine uses fish bone meal as a raw material then processes this raw material until fish oil is extracted from the bones. After fish oil refinery, it can be stored and sold at national or international level. As fish oil has great significance in improving various human health issues, starting a fish oil extraction business in Pakistan can be a winning idea.
5 t/d Fish oil refinery in Pakistan Video



Request a Quote
We receive enquiries in English, Español (Spanish), Русский язык (Russian), Français (French) and العربية (Arabic).Our professional team will reply to you within one business day.Please feel free to contact us!