Project Name: Fish Oil Refining Plant
Factory Location: Bangladesh
Raw Material: Crude Fish Oil
Production Output: 3ton/day
Main Components: Refining pot, decolorizing pot, deodorizing pot.
Application: The refined fish oil is produced to be used as animal feed production additive.

This is a small fish oil refining company designed and established for one of our client in Bangladesh. It is built for manufacturing refined fish oil which will be used in animal feed processing industry as additive. Read more about fish oil refining process >>

Fish Oil Refining Equipment [Photo Display]
If you are planning to setup your own fish oil processing plant, view the following photos for reference. You are also welcome to contact to get more information and cost details!
Related Project: Fish Oil Refinery in Bangladesh >>
About Fish Oil Production Business
Fish oil is one of the most widely used dietary supplements in recent times. According to the World Health Organization, it is recommended that individuals should consume 1-2 servings of fatty fish per week. This helps the body to get the required amount of Omega-3 fatty acids which in turn has several health benefits like improved mental functioning, stronger heart and better general immunity. Fish oil serves as an effective substitute for people who do not consume the recommended servings of fatty fish each week. But this is not its only usage. It is also used as an animal nutritional feed, specifically for aquaculture and pet feed.
As the name suggests, it is usually oil that is extracted from the fatty tissues of oily fish like tuna, mackerel, herring, salmon or anchovies. Sometimes it can also be taken from the liver of fish like cod. It usually comes in capsule form and is a mixture of Omega-3 fatty acid, some other fats, and Vitamins A and D. Studies have proven that the Omega-3s derived from the fish is more beneficial than the ones which are derived from plant sources.
Main Application of Refined Fish Oil
As per the 2015-2020 forecast period, the fish oil market is supposed to be worth USD 2.63 billion by 2020. That is growth at a CAGR of 6.1%. The majority of this growth will come from the Latin American and European regions.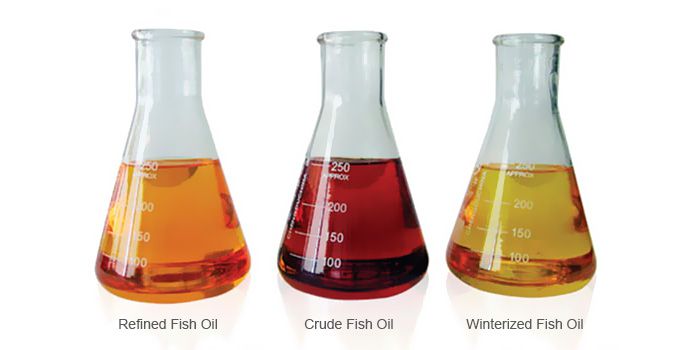 And as per the latest forecast, the market of fish oil production is set to reach a total valuation of USD 5.42 billion by the year 2026.
The forecast predicts a systemic increase in the consumption of fish oil in 2 major usage sectors:
Aquaculture feed.
Human Dietary Supplement.
The growth in global pisciculture will be one of the most important factors to contribute to the consumption of fish oil in aquaculture. Additionally, with the increase in health concerns like heart failure and memory loss, it is very much plausible that the awareness about the health benefits of fish oil will spread, thus leading to an increase in the demand of the fish oil dietary supplements.
Current Fish Oil Processing Market
The current fish oil market is segregated based on three factors- geographies, usage, and source of production.
The major geographies are as follows:
Europe
North America
Asia Pacific
Latin America and Africa
As for the usage of fish oil, it is mostly seen in the following sectors:
Aquaculture feed
Animal and pet food
Dietary Supplement
Pharmaceuticals
Finally, the primary sources are:
Anchovies
Mackerel
Cod
Sardines
Others like Sardines, Tuna, Herring, etc.
When it comes to the source of production, it is predicted that the most lucrative ones will be cod and anchovies.
---
While fish oil has been an important part of the diet for the Chinese and Scandinavian people for a long time, it is only recently that the West has caught up to its uses. But with proven health benefits, its usage as a daily supplement is bound to grow in the coming years. The predicted increase in aquaculture, especially in China, will also add to this phenomenal growth. This is a market which is going to see a phenomenal increase in demand in the future.
Request a Quote
We receive enquiries in English, Español (Spanish), Русский язык (Russian), Français (French) and العربية (Arabic).Our professional team will reply to you within one business day.Please feel free to contact us!