Pakistan is a fast-growing developing country in South Asia and have a high potential to become the world's largest economies in the 21st century. China and Pakistan have established long-term and multi-faceted friendly cooperation relations. Under this background, ABC Machinery has established a great cooperation relationship with local investors and businessman in vegetable cooking oil production sector by supplying premium quality oil production equipment, advanced oil processing techniques and complete services.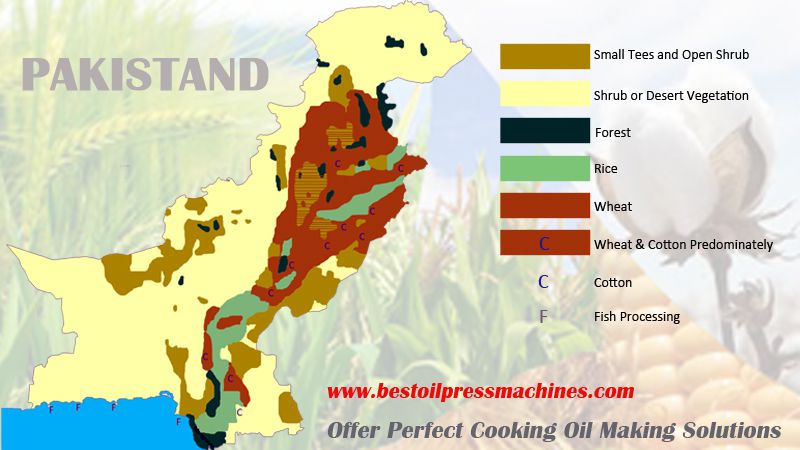 Edible Oil Production Market Research in Pakistan
ABC Machinery also actively creates conditions to upgrade and deepen the cooperation with more business investors in setting up more cooking oil production plants in Pakistan for more raw materials, including corn germ, rice bran, soybeans, peanuts, cottonseeds and more. In 2018, apart from normal trades with Pakistan, our company also needs the face-to-face communication and cooperation to let more people in Pakistan know our business. Our engineers and sales manager will stay in Pakistan from the end of September to the begining of October. From September 27th to 29th, 2018, we will attend the International Poultry Expo that will hold in the Lahore International Expo Centre. After that, we will go to Karachi to visit our customers from the beginning of October for field study about the cooking oil industry.
Exhibition

International Poultry Expo - 2018

Date

September 27th ~ 29th, 2018

Stall No.

hall 3, 174D

Location

Lahore International Expo Centre, Abdul Haque Rd, Lahore, Pakistan

Hotel

Lahore Luxus Grand Hotel

Hotel Address

4 Egerton Rd, Edgerton Rd, Lahore 54000, Pakistan

Hotel Tel

+92 331 3009030

Contacts

Winne Wang & Max Zhao

Email
info@bestoilpressmachines.com
If you are in Lahore, Karachi, or other place of Pakistan, and desire to start your own business in edible oil making, please contact us or just have a business meeting with us in person, so we can offer you the BEST plan and solve your questions in person!
How to Start Edible Oil Mill Plant in Pakistan?
As above mentioned that the economic growth in Pakistan is very prominent. However, Pakistan is still unable to provide sufficient edible oils for its domestic market. Every year there needs to import a large amount of edible oils. Edible oil is considered as a necessity and not a luxury product and hence its demand is relatively inelastic and grows with time. One of the most important reason behind edible oil production deficiency is the lack of advanced oil processing machinery and technology.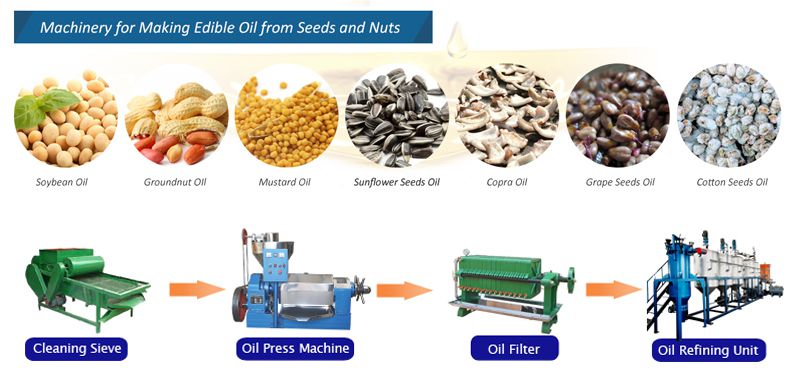 Fortunately, ABC Machinery, as China leading oil mill machinery manufacturer and supplier, has mature technology and rich experience in cooking vegetable oil processing and owns perfect oil pressing machines and edible oil refinery equipment that will greatly help the setup of edible oil mill plant in Pakistan.
Therefore, to go into the production of vegetable cooking oil in Pakistan, a lucrative business either on small sale or large scale, you need a well-prepared business guide. Then investment capital is mainly used for Land, Equipment Acquisition, Installation, Vehicle and operational cost, Furniture and so forth.

Steps to Setup Cooking Oil Pressing Line in Pakistan


Create a Business Proposal
It is important for success to develop a thorough business proposal before starting every business or entering any industry. Setting up a cooking oil mill plant in Pakistan also requires a business plan that elaborate every step involved throughout the whole processes. As a result, you can follow your plan and target your business objective.
Ensure Raw Materials and Capacity
A deep market research about local edible oil supply and demand, and the availability of raw material can help to decide which kind of cooking oil is in greatly demand in Pakistan, which on the other hand provides the idea to set up the oil mill plant. Certainly, the stable raw material supply is also key factor for long-term operation and profits. Then, you need to decide the oil mill plant capacity through resource integration.
Purchase Oil Pressing Equipment
Oil mill pressing machinery is extremely important for cooking oil production factory. It can decide the quality of final products, the investment cost (operational cost and labor cost) and others. A reliable and qualified oil mill machinery supplier not only provides the most cost effective equipment, but also offers complete training service for the further operation of the oil mill plant.
Always Focused on Oil Production Industry and Keeps Learning
It can benefit a lot to pay attention on the oil production industry all the time. At the same time, get the marketing skills will help you to expand your business scope.
Above just some tips about the setup of edible oil production factory in Pakistan, there are also some other factor that should be carefully considered, case-by-case analysis.




If you have any questions about the setup of oil mill plant in Pakistan, please just contact us for professional supports. We are your reliable partner and always at your sides!
Request a Quote
We receive enquiries in English, Español (Spanish), Русский язык (Russian), Français (French) and العربية (Arabic).Our professional team will reply to you within one business day.Please feel free to contact us!