With the purpose to help more people start their oil edible oil pressing plant, ABC Machinery develops the most cost effective small scale oil pressing line for various oil-bearing seeds or oil-rich plants. Small canola oil pressing line is designed to extract oil from canola seeds, rapeseeds, mustard seeds and more. It is easy to install, commission, operate and maintain, and very suitable for mini scale, small scale or medium scale oil production line.

Small Canola Oil Pressing Line
How does Canola Oil Pressing Line Work?
The vegetable oil production line is usually built and established based on the specific oil production process and corresponding facilities to maximize the oil output and minimize the investment cost. This is no exceptions to small canola oil pressing line. On the one hand, the small canola oil production generally employs screw oil press machine to obtain the oil. On the other hand, it also needs some of seeds processing auxiliary equipment to facilitate and enhance the oil pressing process.

Canola Oil Production Process
Canola Oil Pressing Equipment
Cleaning Sieve: Getting ride of organic impurities or other objectives in the seeds
Cooking Machine: Adjusting the moisture and temperature of raw materials
Screw Oil Expeller: Extracting crude canola oil through mechanical force
Oil Filter:
Remove impurities contained in the crude canola oil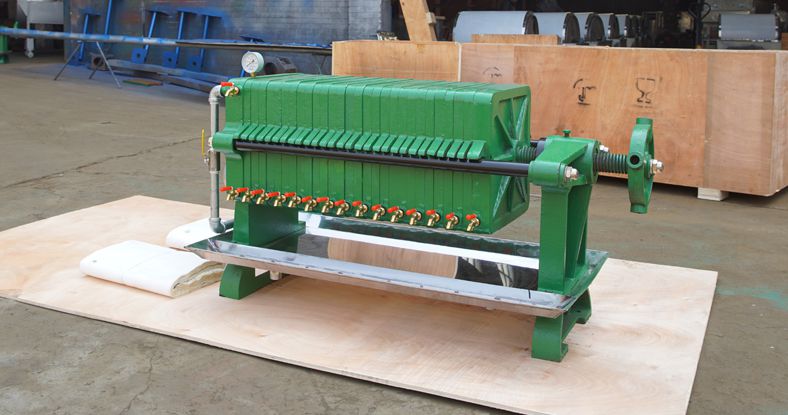 YLB307 Canola Oil Filter Press
Canola Oil Refining Unit:
To make canola oil edible, it is necessary to remove the compounds contained in the crude oil, including phospholipids, mucilaginous gums, free fatty acids, colour pigments and more.
Mini edible oil refining unit
is great facility that can be equipped with
small canola oil pressing plant
to produce high quality edible oil.
Features of Small Canola Oil Pressing
Easy to install, operate and maintain, but has the complete function of vegetable oil pressing
Requires less land space, less labors, further reduces the cost of starting and running
Customized equipment selections better meets your demands of canola oil production
Also adjustable to other vegetable seeds, such as mustard seeds, sunflower seeds, groundnut and more.
Canola Oil Pressing by Screw Oil Press Machine
In conclusion,
small mini oil pressing line
is great choice to make edible canola oil for business. We not only have premium quality equipment, but also proven techniques.
If you are interested in our small scale oil pressing line, please contact us directly!
Request a Quote
We receive enquiries in English, Español (Spanish), Русский язык (Russian), Français (French) and العربية (Arabic).Our professional team will reply to you within one business day.Please feel free to contact us!