Project Location: Ghana
Raw Material: Soybean

Project Capacity:

25TPD Soybean Oil Pressing & 5TPD Soybean Oil Refining
Main Machinery & Equipment: Cleaning Machine, Steam Cooker, Flaker, Oil Press, Oil Refinery Machine, etc.
Soybean Oil Production Line Installed in Ghana
This efficient soybean oil production line was built in Ghana to produce high quality edible soybean oil. This soybean oil pressing section consists of cleaning equipment, flaker, steam cooker, screw conveyor and three set of Soybean Oil Oil Press Machine. And the oil refinery section adopts Batch Type Mini Oil Refinery Machine, which can minimize the investment cost while keeping good performance.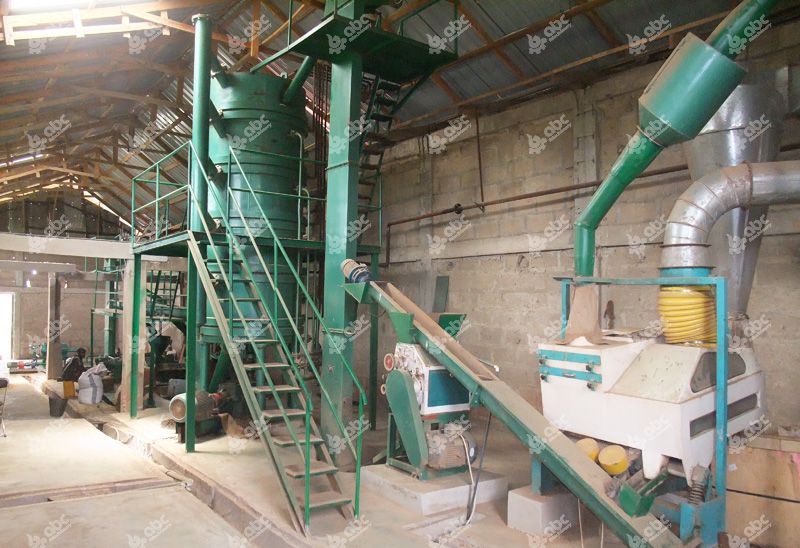 Soybean Oil Pressing Section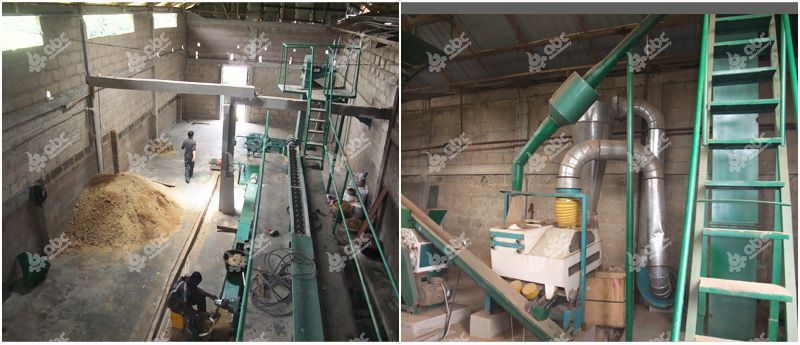 Soybean Conveying and Pretreatment Machine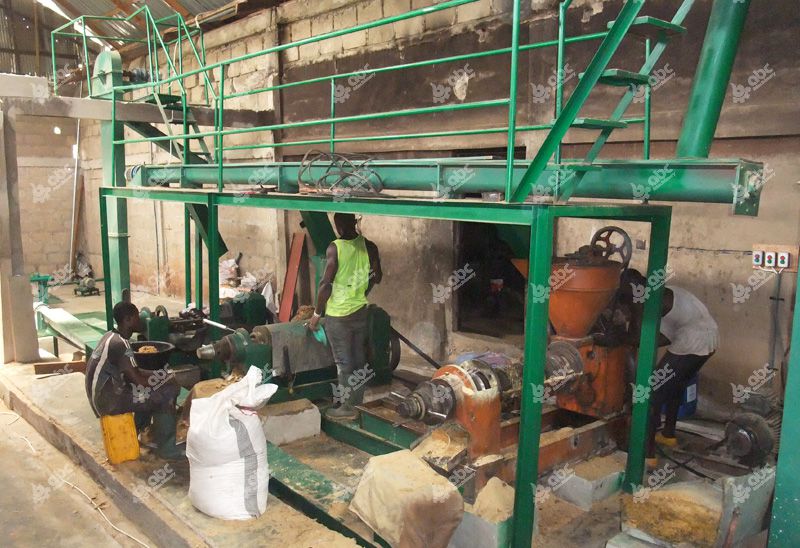 Soybean Oil Presses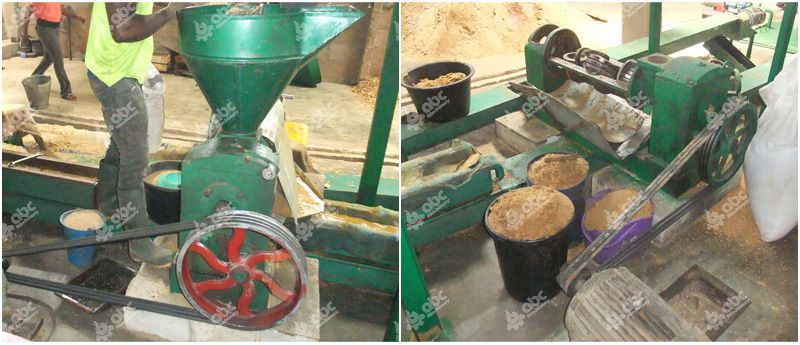 Soybean Oil Production Machine in Testing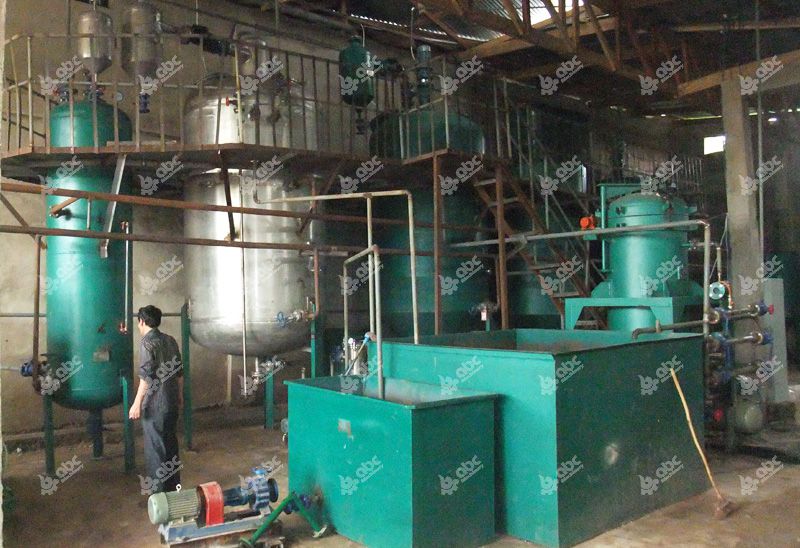 Soybean Oil Refinery Plant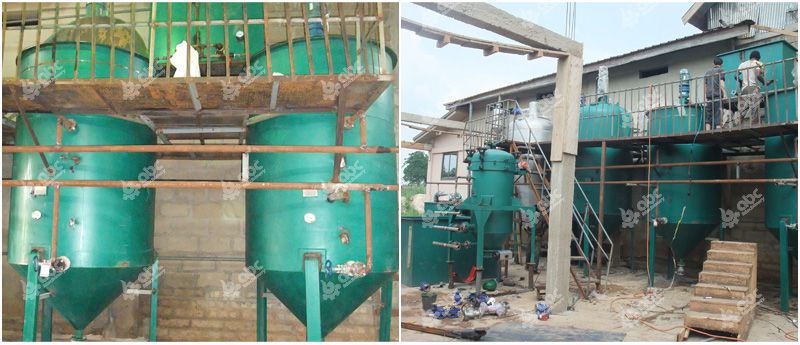 Soybean Oil Refining Machine in Installation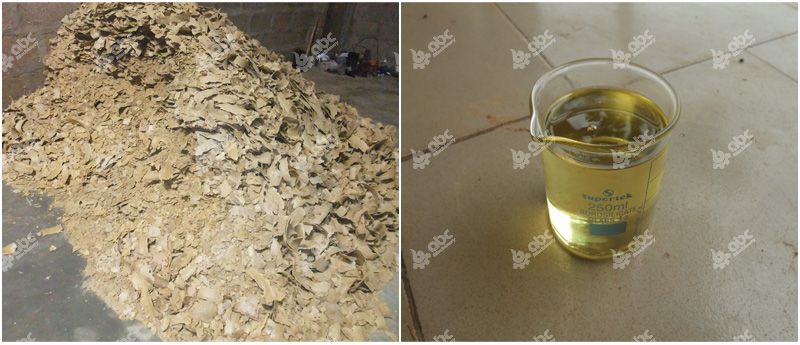 Soybean Oil Cake and Refined Soybean Oil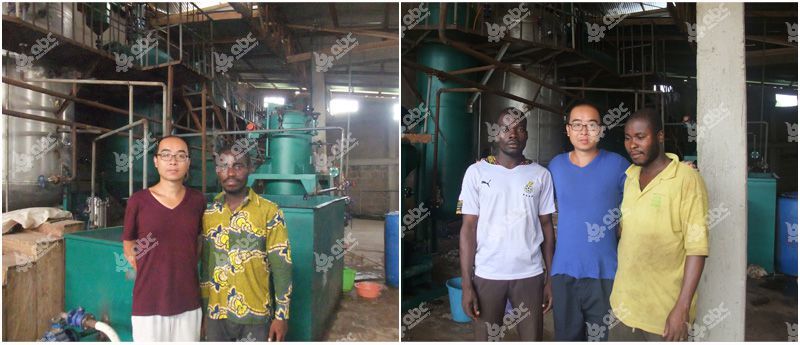 Our Engineer with Customer on Site
Ghana Soybean Oil Production Factory Working Video

How to Start Your Own Soybean Oil Production Line?
Soybean is one of the annual plants of leguminosae, which produces about 50% of the world's oil. Soybean oil content is about 10%~20%. Soybean oil produced by soybean is one of the important edible oils in the world. It is semi-drying oil and is a good vegetable oil. Soybean oil is an important source of unsaturated fatty acids in the body, which can lower cholesterol, and also has an auxiliary therapeutic effect on hypertension and cardiovascular diseases. Refined soybean oil is mainly for consumption.


Small Scale Soybean Oil Processing Plant - Low Cost & High Oil Output
Although soybean oil has large market, but it is not easy as you think to start a new business of soybean oil. For most customers, a Small Scale Soybean Oil Processing Plant may be the the best choice to step into vegetable oil processing industry. First of all, you should have an overall analysis on this soybean oil manufacturing industry. Certainly, the sustained financial support is all to start. As for the detailed information about how to set up a soybean oil production line in small scale, there we offer several considerations for your reference.
The stable supply of high quality soybean is pre-condition for the normal running of your soybean oil production line.
Choosing the location to set up your soybean oil production factory is also important for further operation. Generally, a location close to soybean production place and soybean oil selling market would be perfect, since it can save transportation cost. Certainly, whether it needs to rent or buy a land or area is all based your actual conditions.
Effective Market Analysis
The effective market research is the strategic base of your project investment. It is necessary to know who you are going to sell your final soybean oil to, and how large you can take up the market share. Having a good master of soybean oil demand of your target market will help make right decision on the capacity of your soybean oil production line and make a reasonable marketing plan.
When you have good considerations about above mentioned problems. The next step is find out all the soybean oil processing machinery supplier. ABC Machinery is now the one of the largest oil mill machinery supplier in China. And our single screw oil press machine is the best equipment to get soybean oil. With rich experiences in designing, onsite installation and commissioning, we offer A~Z solutions for you. Besides, our soybean oil processing machine is of high quality but priced lower than the same products in the market.
Dear Sirs,

I have read with interest of your complete soybean oil production line.

Our company has farms in Ghana that produce soybean, peanuts and corn and would be very interested in starting a small production of oil. Would you please be so kind as to quote me Mini Soybean Oil Production Line preferably delivered CIF Ghanaian port. I thank you in adavance and look forward to your response.

Hello, dear. Thanks so much for your interests in our soybean oil production plant. Please detail your prefer capacity, raw materials, so we can send you the customized equipment and estimated cost for reference.

I am from India wants to set up complete unit to process 50mt/day soyabean with 5mt/day refinery. send complete commercially and technically clear offer with broucher.

Hello, sir. Our professional service team already sent the relevant soybean oil mill plant project report with machinery cost for your reference. Please let me know if you have any questions.
Request a Quote
We receive enquiries in English, Español (Spanish), Русский язык (Russian), Français (French) and العربية (Arabic).Our professional team will reply to you within one business day.Please feel free to contact us!