Raw Material: Crude Coconut/Copra Oil
Capacity: 10 Tons/Day
Production Type: Batch Oil Refinery
Project Location: Abidjan, Ivory Coast (Cote d'Ivoire)
Technical Engineer: Jack Sang (Tel: 0086 18937276385 )
Installation and Commission Time: April 13,2018 ~ June 11, 2018
Similar Project: 10TPD Coconut Oil Refinery Plant in Philippines
Ivory Coast 10TPD Coconut Oil Refining Plant Project Background: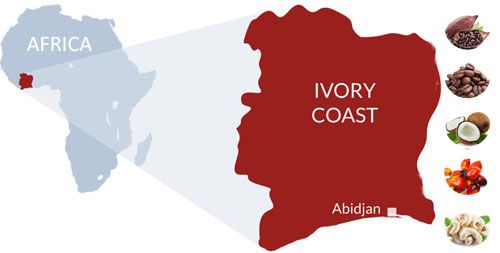 Ivory Coast, also known as Côte d'Ivoire, is a West African country, adjacent to Ghana, Liberia, Guinea, Mali and Burkina Faso. Ivory Coast has a tropical climate and is rich in agricultural and commercial crop products, such as cocoa, coffee, coconut, cashew nuts and oil palm.
Our customer is an entrepreneur of oil production in Côte d'Ivoire. He once built a small oil pressing plant, mainly producing coconut oil. However, due to poor quality, the sales of coconut oil are not good and the profits are low. Therefore, the customer considers product adjustment. His factory is located in the raw material production area, with convenient supply of raw materials, low cost, low local labor cost and simple administrative procedures. Therefore, our customer decided to switch to the direction of coconut oil refinery to produce high quality edible coconut oil, and expand product sales. (Read more about Coconut Oil Press Machine >>)

Customer's Original Coconut Oil Pressing Factory
Since the first contact, our company has made every effort to do all the relevant work according to our customer's basic conditions and requirements. Careful and thoughtful service, full and effective communication finally prompted customers to come to China for inspection visits. Our company led our customer to visit our factory's model project, and customers fully understand the scale, production capacity, production process, process standards, oil refinery machinery performance, etc., and provide a large number of oil and fat production projects built and installed by our company at home and abroad. After careful comparison and evaluation, he finally singed contract with our company and let us as his equipment supplier for small coconut oil refining plnat with capacity of 10 tons per day. At the same time, our company dispatched professional technicians with good French and English language skills to the site to provide strong support for the construction and commissioning of the entire project.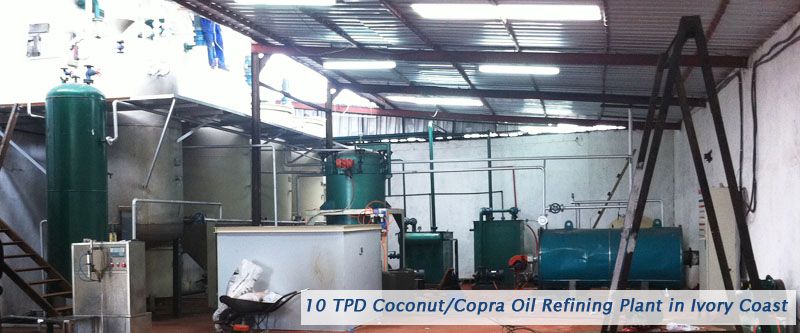 Small Coconut Oil Refining Machine Setup and Commission in Ivory Coast
During the installation and commissioning of the coconut oil refining machines, due to the poor installation skills of local workers and limited investment by customers, the project was slow to install and the progress was delayed. Fortunately, the technical staff of our company had rich experiences and urgently trained local workers on the spot to mobilize the enthusiasm of all parties, arrange all the jobs related to the project construction in advanced, and predict the possible problems and formulate countermeasures to ensure the smooth completion of the project. Below is pictures taken in the installation and commissioning period.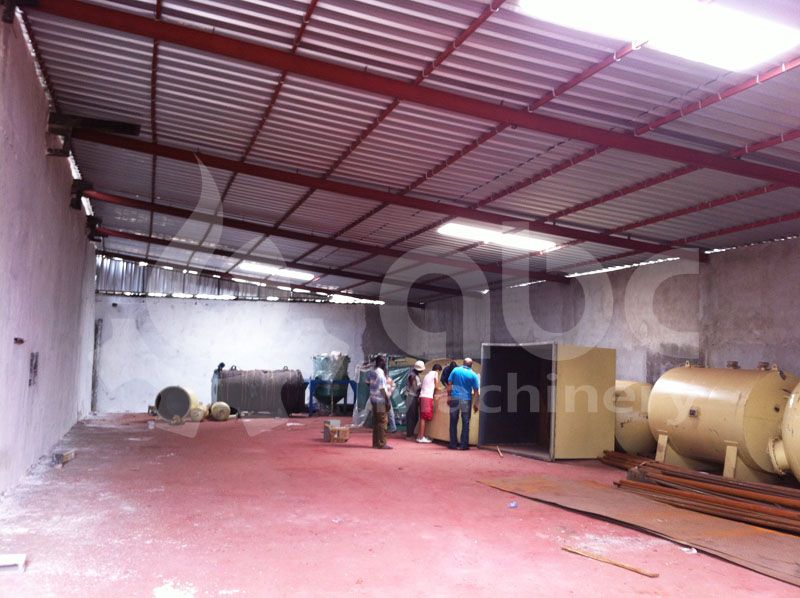 Planed Coconut Oil Refining Factory Inside View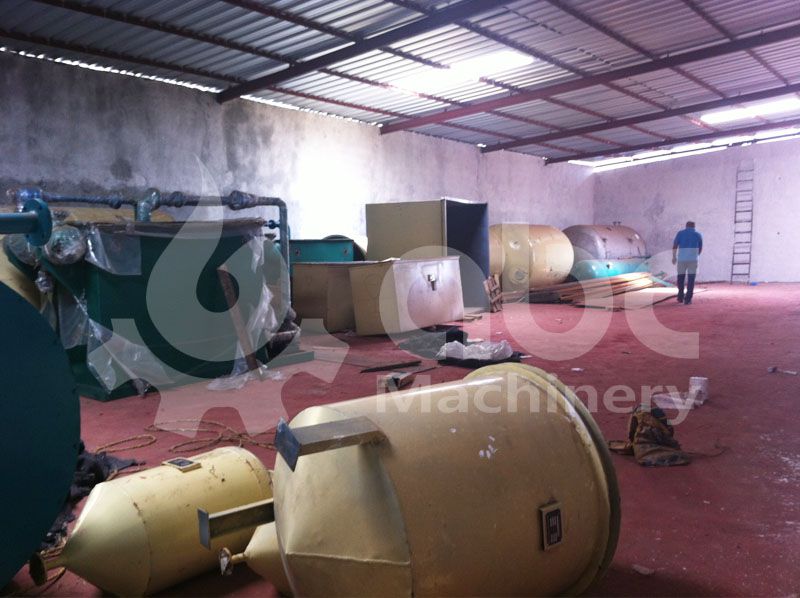 Small Coconut Oil Refining Machine Arrived in Ivory Coast

Pipe Connections Between Coconut Oil Refining Equipment


Customer and Our Engineers

If you are also interested in how to set up coconut oil refining plant in Ivory Coast or purchasing small coconut oil refining machines to any countries in Africa. Please contact us directly, we can offer all than you expected!
Request a Quote
We receive enquiries in English, Español (Spanish), Русский язык (Russian), Français (French) and العربية (Arabic).Our professional team will reply to you within one business day.Please feel free to contact us!