This project was built in August 2012 in Philippines. It was a small scale coconut oil refining line to produce high quality coconut oil. Below is the picture taken about onsite installation and commissioning of coconut oil refining machines. (You may also like Coconut Oil Press Machine >>)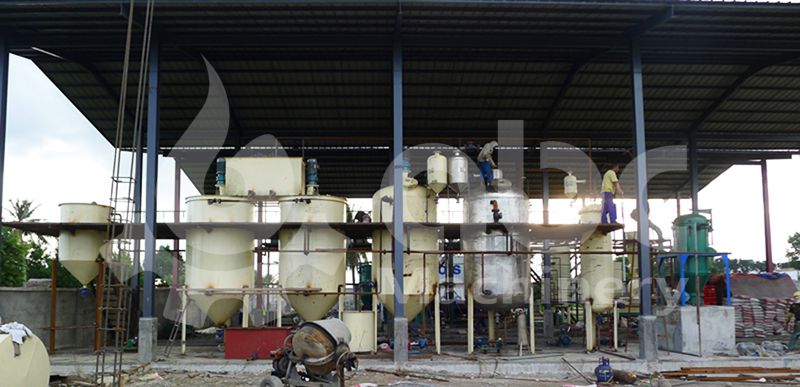 10TPD Coconut Oil Refining Factory in Philippines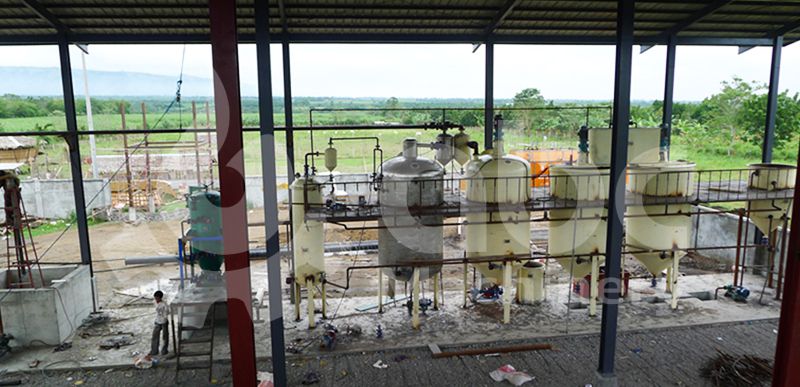 Small Coconut Oil Refining Machine Installed in Philippines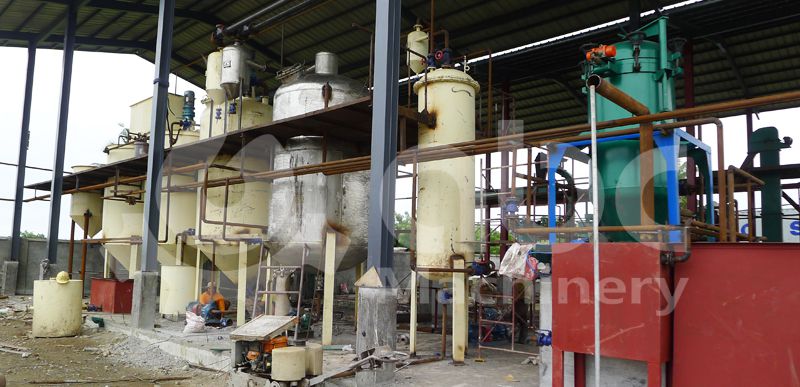 Complete Coconut Oil Refinery Plant - Small Scale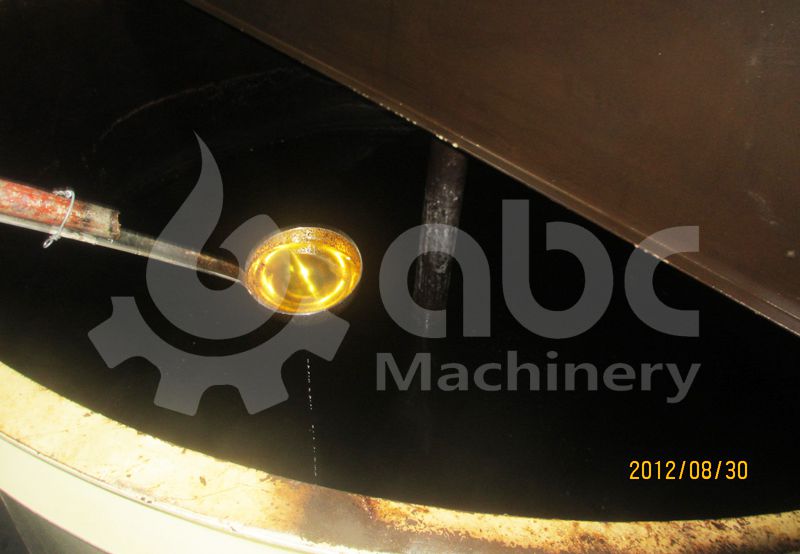 Refined Coconut Oil
Coconut Oil Refining Process - Batch Type & Small Scale
Coconut oil is a typical lauric fat that is taken from coconut dried meat. The physical refining process of compete coconut oil production equipment is as follows.


The process is a dry batch operation. After the acid and oil are thoroughly mixed, they need to be dehydrated by vacuum, and then the bleach earth is added for decolorizing. The selection of distillation deacidification and deodorization process conditions is the main factors affecting the overall proces of coconut oil refining. Due to the large fluctuation range of the acid value of the coconut oil, the process conditions must be properly adjusted to ensure that the refining is within a reasonable range. In principle, when the acid value of the oil is high, the lower distillation deacidification temperature and the smaller flow rate are used to prolong the residence time; and when the acid value of the crude oil is lower, the higher temperature and the larger flow rate are used. The recovered fatty acid distillate preferably has a free fatty acid content (calculated as lauric acid) of more than 50%.
Request a Quote
We receive enquiries in English, Español (Spanish), Русский язык (Russian), Français (French) and العربية (Arabic).Our professional team will reply to you within one business day.Please feel free to contact us!