Flax is mainly distributed in temperate zone, and the oil content of flaxseed/linseed is generally 40-60%. Different from other edible oils, the main fatty acid in linseed oil is linolenic acid, which is about 50%. The temperature in flax growing areas has a great influence on its fatty acid composition. Flaxseed oil in cold areas is generally unsaturated higher than that in warm areas. Flaxseed oil is rich in a-linolenic acid linolenic acid, which is a good way to supplement linolenic acid.


How to Extract Flaxseed Oil?
Related Article: Hemp Seed Oil Processing Equipment
Flaxseed Oil Press Machine
The flaxseed oil press machine provided by ABC Machinery, professional oil processing machinery manufacturer in China, is certificated with ISO9001:2015 and CE. It stands out its counterparts for its high efficiency and cost effective performance.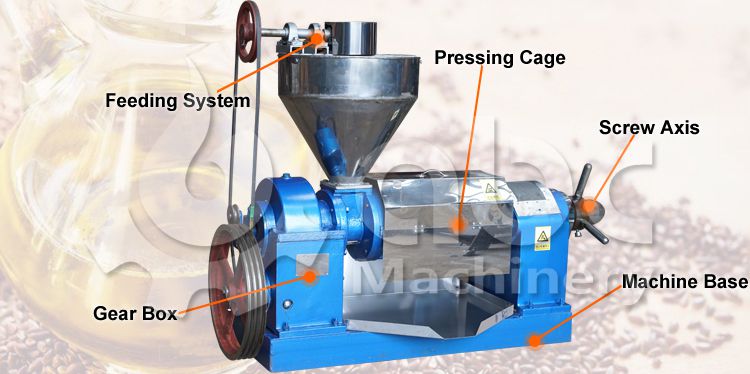 Flaxseed Oil Press Machine Structure
The flaxseed oil press machine is combined pressing cage, gear box, hopper, screw axis and machine base. This type screw oil press machine has been proved can provide the most efficient oil extraction rate and is very convenient to operate it in actual conditions. Most importantly, the reasonable structure allows flexible oil pressing capacity, ranges from mini size, small to medium size. Our flaxseed oil machine is designed in small size to save space of oil processing. Every part is built with premium quality materials for durable operation. It has high oil yield, but low oil residual rate. In addition, we can supply customized flaxseed oil press machine based on the specific requirements.
You may also like : Commercial Oil Press Machine

Flaxseed Oil Processing Steps

Small Oil Processing Line for Sales
Identification: Harvesting and screening of the harvested flaxseed
Cleaning: Screening out high quality flaxseed, Cleaning up unwanted impurities
Crushing: Shelling the flaxseed and crushing it into smaller pieces (Related Equipment: Seeds Processing Equipment >>)
Pressing: Using flaxseed oil press machine to pressing the flaxseed oil at low temperature condition
Filtration: Starting from crude filtration to fine filtration. (Related Equipment: Oil Filter Machine >>)
Crystallization: Crystallization at low temperature and filter it at low temperature again
Features of Flaxseed Oil Processing Technology
Avoids the degradation of oils and sugars and the harmful substances caused by denaturation of proteins in high temperature pressing
Avoids the color darkening of flaxseed oil caused by high temperature and the appearance of paste
Through multiple filtration, the direct contact and secondary pollution between chemical substances and active ingredients caused by sulfuric acid degumming, caustic soda deacidification and active clay decolorization in hot pressing process are avoided.
Avoids high-temperature distillation deodorization, effectively prevent high-temperature damage to polyunsaturated fatty acid-alpha-linolenic acid in flaxseed oil, effectively retain the natural and complete nutrients, easier for human absorption and nutritional supplement
Why Must Choose Physical Pressing Technology for Flaxseed Oil?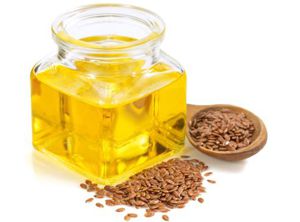 This is crucial. If we ignore it, it is useless to eat more flaxseed oil, and it may cause harm to human body. Because linolenic acid has a strong thermal sensitivity and is easily oxidized, its critical temperature is 40 degrees, that is, when 40 degrees, the activity of linolenic acid begins to be destroyed. This is why we must emphasize the fundamental reason for the squeezing technology, because over 40 degrees of technology squeezed oil, its nutritional cost has been completely broken, eating this oil, it is against the original intention of choosing it. At present, only physical pressing at room temperature can guarantee the temperature of oil pressing.
If you have any interests in the flaxseed oil processing machine we provided, please feel free to contact us for the factory price!
Request a Quote
We receive enquiries in English, Español (Spanish), Русский язык (Russian), Français (French) and العربية (Arabic).Our professional team will reply to you within one business day.Please feel free to contact us!