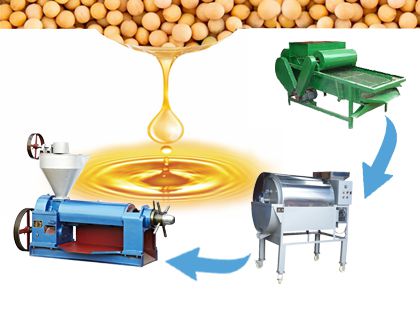 ABC Machinery is your reliable soybean oil mill machinery supplier. All our oil processing machine is not only sold very well in China, but also exported to a lots of countries for vegetable oil production. We spend a lot of money to make sure that the quality of oil processing equipment is much better. We don't sacrifice quality for quick profits. Excellent oil processing technology, advanced design, premium quality and factory price make our oil press machines sold worldwide. We have built vegetable oil mills in Argentia, Ghana, Nigeria, India, Australia, Jamaica and more. We are proud to say to you our dear customers, you with feel what you spent will be worthy of each penny. Although the technology for soybean oil processing is relatively mature, it also involves a complicated process to make. (You may also like Soybean Oil Processing Machine >>)
How to Make Soybean Oil?
Soybean oil, palm oil, rapeseed oil and sunflower oil are the four largest vegetable oils in the world. Soybean oil is one of the most important cooking oils for human. The average annual compound growth rate of global soybean oil import and export is 8.31%. In2016, the global soybean oil import was about 11.7 million tons. But, the main soybean oil exporting country is concentrated in America (such as Argentina, America, Brazil, Paraguay) and European (such as Russia, EU and more). Other areas, such as Africa and Asia, also have rich soybean raw materials, but still need to import a great deal of soybean oil. So, it is absolutely a profitable opportunity to produce soybean oil in those areas. (You may be also interested in Soybean Oil Production Plant >>)


Complete Soybean Oil Milling Flow Chart
The soybean oil milling process adopts physical mechanical force to separate the oil and oil cake. Above soybean oil extraction process is a complete flow chart that contained all the possible process. In actual vegetable oil production line, the soybean oil extracting process should be decided the conditions of raw materials, production factory and more. Some process may be is unnecessary, but the technical engineers of our company will offer the most perfect soya oil production process for you on the basis of highest oil yield rate and lowest production cost. Here, we offer the most possible equipment for a soybean oil mill. All the soybean oil mill machinery are guaranteed with factory price. Anytime you feel interested in it, please contact us directly!
Soybean Oil Mill Machinery at Factory Price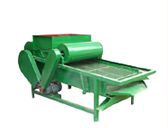 Cleaning Machine
It is used to remove the impurities of soybeans brought during the harvest, transportation or storage process so as to meet the standard of edible oil pressing. The typical cleaning machine for soybean oil factory is cleaning sieve, destoning machine, magnetic selector and more. The equipment on the left is cleaning sieve that makes uses difference of the size between soybeans and impurities to remove the impurities. Besides, it is also very suitable for the cleaning of other industries.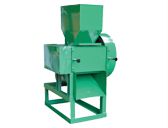 Flaking Machine
It is the process of using mechanical action to crush the soybean from granule into flakes. The purpose of flaking is to destroy the cellular tissue of soybean, increase the surface area of soybean, and shorten the distance of oil outflow, which is beneficial to both soybean oil extraction and evaporation. Embryo flaking is the key of pretreatment of soybean oil mill, which is related to the yield and quality of soybean oil.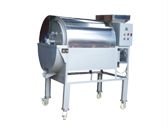 Cooking Machine
Put the soybean into the frying pan, control the water content of the soybean within the range of 1.5~2.8%, and then put it enter into the extruder when the temperature reaches 100~110 degrees. Cooking and extruding can greatly improve the soybean oil yield and increase the capacity. However, soybean extruding is selectable. Generally, soya oil mill plant in Argentina is used to have the process of extruding. But, in the actual production, cooking machine is require soybean oil mill machinery.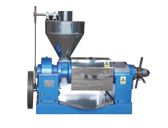 Oil Press Machine
Oil pressing is achieved by oil mill machine. The oil press machine offered by ABC Machinery is screw type soybean oil expeller that mainly includes Single Screw Oil Press and Integrated Oil Press. It fully makes uses of physical frictions to squeeze oil out from the soybean flakes to avoid any chemical additions in the final crude soybean oil. For different requirements, you can choose the most suitable oil press machine for your soybean oil mill plant.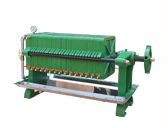 Oil Filter Machine
Generally, the plate and frame oil filter machine is highly recommended in vegetable oil processing plant to filter crude oils due to its continuous working performance, large capacity and low price. The filtering cloth is made of polyester fabric for long-term uses and easy cleaning. The capacity of our soybean oil filter machine ranges from 85kg/h to 800kg/h. For most small soybean oil mill plant, it is a cost effective oil filter.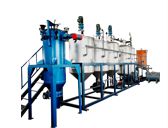 Soybean Oil Refining Unit
It is highly recommended to have one set of oil refining unit for your soybean oil factory, since the crude oil has many impurities that is unhealthy for human. Soya oil refining unit can greatly improve the quality of soybean oil. And with the improvement of living standards, oil refining is an indispensable process of any vegetable oil processing. It is hardly to find out unrefined oils in the market. Only in some backward areas, unrefined oils can be still found in the market.

Small Soybean Oil Mill Plant Working Video

Above listed the main soybean oil mill machinery for all scale oil processing factory. Actually, these equipment is not only suitable for soybean oil processing factory, but also great to process other raw materials, including mustard, sunflower seeds, palm kernel, moringa, jatropa, rapeseed, sesame seeds and more. It can help to set up highly efficient oil processing plant to produce high quality edible vegetable oil. The detailed price for every equipment is different. Based on the different oil processing requirements, some equipment is customized. so the price is surely variours. You can get one or two equipment, or just have a complete set of oil mill machinery from us. We have rich experiences in offering turnkey projects for various vegetable oil processing. You can check it in the PROJECT. Anyway, if you have interests in our oil mill machinery, please contact us by telling your expected capacity, raw materials. More imformation from you is helpful to outline a complete plan for your oil processing. Do not hesitate to contact us!
Request a Quote
We receive enquiries in English, Español (Spanish), Русский язык (Russian), Français (French) and العربية (Arabic).Our professional team will reply to you within one business day.Please feel free to contact us!