Today, dible oil extraction from various vegetable seeds, such as soya beans, peanut/groundnut, palm kernel, sunflower, cottonseed, copra and more is increasing rapidly all around the world. Nowadays, the use of these edible oils are rapidly increasing considering the fact that humans strives to improve their standard of living, the consumption of vegetable oil has lead to a great venture for producers to dive into and also make potential profits from extraction of edible oil from various seeds.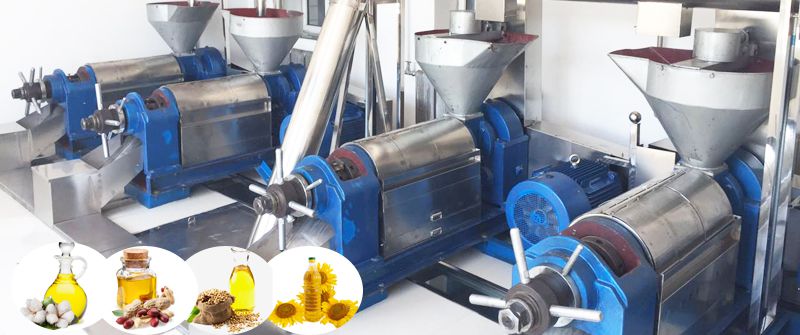 If you ever plan on venturing into this sector you should know that nothing is easy as it's sound, so to make everything simple and straight forward this post will guide you through the primary steps you need to know before making any decision, once you follow this step accurately be sure you can run a successful oil business and built a complete oil mill project. (Read more about How to Start Oil Mill >>)
How to Start Oil Mill Project
I know most people thinks little knowledge about the oil mill business is enough well that's absolutely wrong, if you plan to dive into this sector you will need a whole lot of ideas and knowledge like, the trend of this business and also major factors that influences this kind of business. So with this been said knowledge concerning the oil mill business can be sourced from the Internet, from government agencies or rather consulting already established industries in the oil sector. This will give you more knowledge on how things work before you can start an oil mill plant.


Small Edible Oil Mill Plant
I know you might have heard this statement failing to plan is planning to fail well the same applies here, a business plan is like a guide that structure your activities of your business. Know that without a business plan your business will fail even before start, so I will advise before constructing your plan you should seek advice from an expert in this field, they can guide you through creating a comprehensive plan that will be perfect through the manufacturing process. A business plan is a statement that covers the business activities such as cost of creating this business, source of getting the capital needed and also your target market.
Oh no you can start this kind of business with your raw materials considering the fact that they are the backbone of your business, since edible oils can be sourced out from different raw materials it is best okay to figure out the type of raw materials you will be needing and always make sure that there is enough of this material available to you because shortage in them can affect the running of the business.
When choosing location for your business you really need to be more creative and also think about cost, you wan to choose a location where there is easy accessibility of raw materials for your business and also close to your target market, this will help reducing the cost of transportation and other expenses incurred in getting this product.
Acquiring a Legal Certification or Licence from State or Federal Government
This can make your business more legal and recognized, seriously you don't want to be arrested while running your business illegally.
Follow this steps correctly and see how you can run an oil mill business properly and successfully.
Oil Mill Project Starting Cost
The cost to setup oil mil project to produce high quality edible oil mainly includes the cost on setting up of the oil mill plant project and the expenses of running the oil mill project.
Oil Mill Project Setup Cost
The main cost of oil mill project setup is the factory workshop and oil processing machinery and equipment. Usually, the factory is relatively easy to buy or rent. Oil mill machinery and equipment is the most complicated factors for the cost.
Machinery and Equipment for Oil Mill Project
Seeds Pretreatment Equipment: Cleaning Sieve, Cooker, Flaker
Oil Pressing Machine: Screw Oil Press Machine
Oil Refining Machine: Edible Oil Refinery Plant
Oil Mill Running Expenses
The expenses for an automatic oil mill plant project running are operator/labors cost, raw materials cost, utility cost, transportation cost, advertising cost and more.
If you are now planning to start oil mill project for edible oil extraction, ABC Machinery can offer you the most cost-effective plan, machinery and equipment. We are expert in setting up oil mill project. Any questions, please contact us for more information!
Request a Quote
We receive enquiries in English, Español (Spanish), Русский язык (Russian), Français (French) and العربية (Arabic).Our professional team will reply to you within one business day.Please feel free to contact us!