Peanut oil, also known as groundnut oil, is a kind of vegetable oil that is obtained from peanuts/groundnuts. It has a strong flavor and is in bright color. The composition of peanut oil is great for the absorption of human body. According to USDA data, 100 g of peanut oil has about 17.7 g of saturated fat, 48.3 g of monounsaturated fat, and 33.4 g of polyunsaturated fat. Normally, the monounsaturated fat of peanut oil is up to 80%, including 37.6% of linoleic acid. In addition, peanut oil also contains many healthy substances, including sterol, wheat germ phenol, phospholipid, vitamin E, choline and more. Using peanut oil as a common cooking oil can help prevent skin wrinkling and aging, protect blood vessel walls and is conducive to arteriosclerosis and coronary heart diseases. Anyway, peanut oil is a very great edible oil. Peanut oil is often used as common cooking oil in South Asian, America, China and more countries. (You may be also interested in Edible Oil Pressing>>)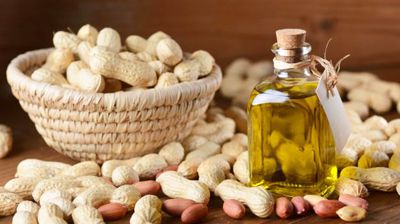 Peanut Oil Making Machine
ABC Machinery is a professional oil press machine manufacturer in China. We provide different oil making equipment for various oil-bearing seeds, including palm kernel, cotton seeds, mustard, sunflower seeds, soybean, and more. For peanut oil making, there are many different models and types, including single peanut oil press, integrated peanut oil machine and peanut oil machine with auto-temperature control, to meet different peanut oil production requirement of capacity, oil processing technology and actual peanut oil production conditions.

Peanut Oil Making Machines at Wholesale Price
The typical process for peanut oil making are peanuts shelling, peanut selection and cleaning, peanut roasting, peanut oil pressing and peanut oil filtration and peanut oil refining. If your raw material is shelled peanuts, it is unnecessary to have Peanut Sheller. You can directly go to peanuts cleaning or roasting. For peanut roasting, we also offer different roaster models for you. As for peanut oil filtration, there you are many oil filter machines for your selection. However, if you are going to set up more professional peanut oil production plant, peanut oil refining unit is need for high grade peanut oil making. In any cases, we can offer you the most cost effective edible oil making machine. Therefore, any questions or requirements, please let us know!
Small Oil Mill with Peanut oil Making Machine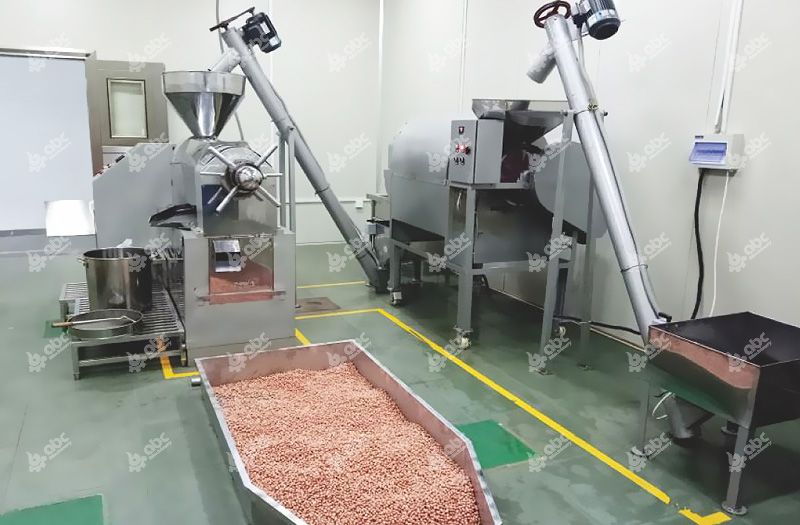 This is a small scale peanut oil making line. It is mainly equipped with conveyor, peanut cooker and peanut oil making machine. This peanut oil pressing machine is integrated screw oil press that is without oil filtering machine. But, in actual oil production, especially for small scale oil production, it is very convenient, since there are no need to create or build base for your oil machine. Using our peanut oil making machine to setup small scale oil mill has many advanced features, including
Easy to set up and maintain all machine
Takes up less production spaces
Easy operation and flexible oil production
Highly efficient peanut oil making
Also suitable for other vegetable oil making, such as soybean, mustard, rapeseed, castor seeds and more.
ABC Machinery is the expert of peanut oil making machine. We specialized in designing and manufacturing small peanut oil making machinery and complete peanut oil processing plant with high efficiency and low cost. It is always true that quality is the core competitiveness of any products, and we treat the quality of our oil making machine at top priority. Contact us without any hesitation if you prefer more information about our peanut oil making machine!
Request a Quote
We receive enquiries in English, Español (Spanish), Русский язык (Russian), Français (French) and العربية (Arabic).Our professional team will reply to you within one business day.Please feel free to contact us!