According to a research report issued by Standard Chartered Bank, the African palm oil industry will grow strongly. In 2030, African palm oil production will increase by 2.8 million tons, more than double the current level. Standard Chartered Bank said that part of the reason for the increase in palm oil production in Africa is the decline in the area of cultivated land in Southeast Asian countries, especially Indonesia and Malaysia. But more attractive comes from the increase in African palm oil consumption as residents' incomes rise.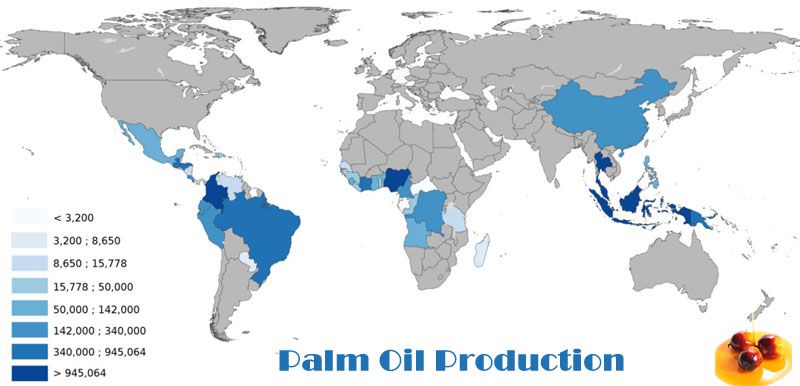 Standard Chartered Bank analyst Abah Ofon said that the African palm oil industry is about to undergo significant changes, while the current palm oil production in Africa is sluggish. He expects the African edible oil market to be launched soon, and industry players, including land leasers, processors, consumers, policy makers and investors, can take advantage of this opportunity to make a big difference.
Palm Oil Production Analysis
According to USDA data, the pace of commercial palm planting in Africa has accelerated, but current production is still low, about 2.2 million tons; planting area is estimated to be 5 to 7 million hectares, but only 1.5 million hectares of oil palm production Not bad.


The report pointed out that even if African palm oil production increased to 2.8 million tons by 2030, it is still difficult to meet local demand. By then, demand for palm oil in Africa will reach 8.2 million tons, which is more than 60% higher than the current level. This is based on the prediction that the per capita consumption of palm oil in Africa in 2030 will reach 7.2 kg, which is 40% higher than the current level. However, this level of consumption is still lower than China's 7.7 kg and India's 8.8 kg.

The increase in palm oil consumption means that only three African countries will become net exporters of palm oil by 2030, with Libya's palm oil export supply being the highest, as palm oil production is expected to grow 12-fold to 500,000 tons. Gabon may also become a net exporter of palm oil. However, as the only net exporter of palm oil in the African continent, Côte d'Ivoire may become a net importer by 2030, as consumption has increased significantly, while demand for palm oil in Ghana, Nigeria and the Congo will also exceed production growth. (Read more about 10TPD Palm Oil Fractionation Plant Setup in Cote Dilvoire >>)
If you are interested in setup palm oil production plant in Africa, please contact us for complete solutions and specific oil processing machinery types. We are always at your side!
Request a Quote
We receive enquiries in English, Español (Spanish), Русский язык (Russian), Français (French) and العربية (Arabic).Our professional team will reply to you within one business day.Please feel free to contact us!