A mini peanut oil extracting line, ordered by one of our Sudan Client, was ready for export. The whole oil pressing line is very easy to install and operate. It just connects the peanut oil processing equipment together according to the peanut oil pressing process. (You may also like Peanut Oil Making Machine >>)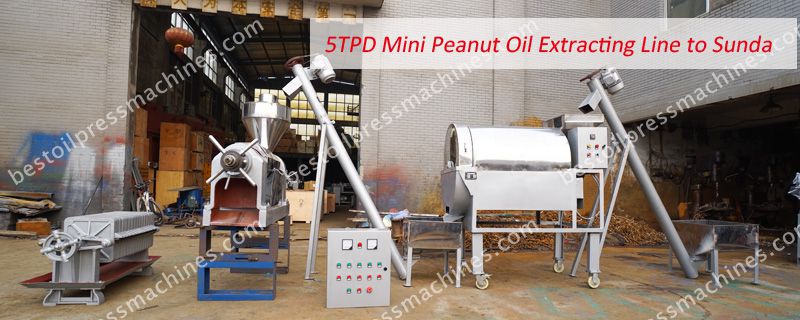 Mini Peanut Oil Extracting Plant to Sudan (Capacity: 5 Tons per Day)
Mini Peanut Oil Extracting Line Specifications
The main equipment for this peanut oil extracting is oil expeller press, cooker, oil filter press and screw elevator. If the peanuts have shells, the basic process is to get the shell removed by professional sheller. In addition, if the peanuts have impurities, it is also needed to get cleaning sieve to remove all the foreign impurities. Here, we only offer the equipment specifications of this small peanut oil pressing line. If you are interested in it, please contact us directly for the latest factory price!
Advantages of Mini Vegetable Oil Extracting Line
Cost Effective Oil Extracting

: It is ideal equipment selection for small scale oil pressing, ranging from 5~10 tons per day. Since requires less investment cost, but maintains highest oil yield.
Superior Versatile: It is suitable for various different oil-bearing seeds, including peanut, soybeans, palm kernel, mustard seeds, sunflower seeds, sesame seeds, niger seeds, black seeds, and more.
User-friendly Operation: It is very easy to operate all the equipment included in the small oil pressing line.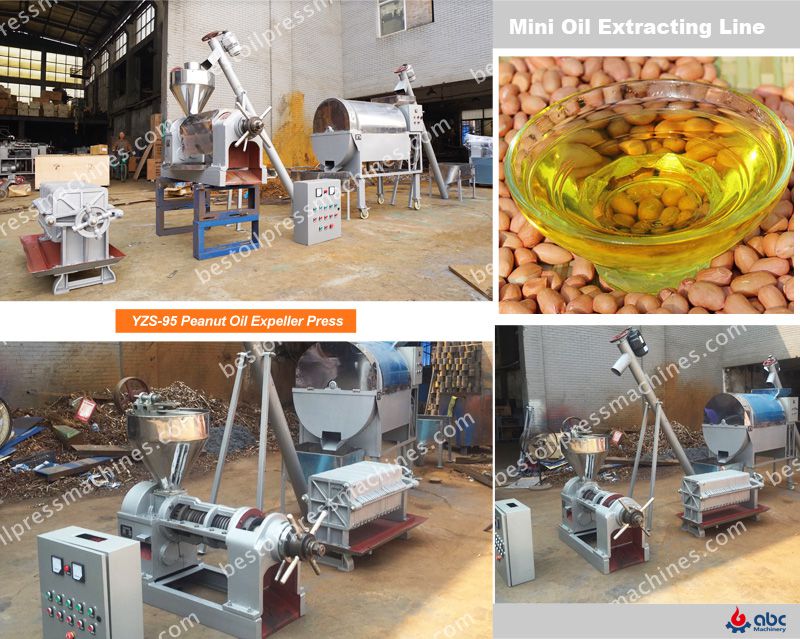 Peanut Oil Extractin Line for Sales at Factory Price
Actually, such vegetable oil extracting line has been well recognized by customers who has a tight budget but also desire to maintain the quality of the extracted oil. It is definitely the most cost effective mini oil mill for small business. Such small peanut oil extracting line is very popular in Nigeria, Tanzania, India, Australia, Bolivia, Jamaica, Ghana, and more.
Request a Quote
We receive enquiries in English, Español (Spanish), Русский язык (Russian), Français (French) and العربية (Arabic).Our professional team will reply to you within one business day.Please feel free to contact us!